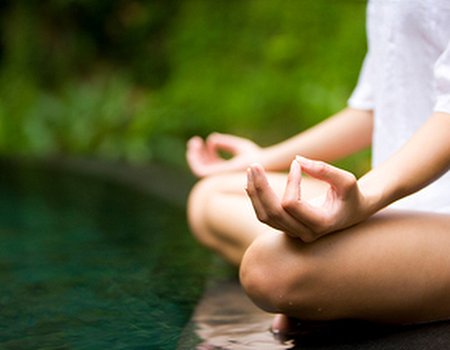 Now we hate to generalise or assume anything when it comes to our readers, but for the purpose of this article we're going to go ahead and assume that most of you quite like payday. Are we right? Thought so. Is it the new friendlier bank balance that you like or the feeling of calm that comes with it? Either way, wouldn't it be great if you could make this feeling last all month long?
Unfortunately spending money is a fact of life and we can't solve the problem of rent, bills and general living costs (although we can help you out with a few amazing beauty deals). Helpful do-gooders that we are, we thought it might be nice if we put together a list of all the ways our lovely site can help you prolong this stress-free payday feeling. Want to see it?
Book online
Ever tried to book a last minute beauty treatment, phoned the salon in a panic only to find they're engaged, or even worse finished for the day? Take the stress out of booking with our new online booking service which allows you to check appointment availability and make bookings 24/7. It also means being able to book more intimate treatments from your desk with none of your colleagues being any the wiser - taking some of the pain out of that Brazilian wax...
Find a yoga class
Need a stress reliever, release or even a lifetime of feeling calm? Master the art of relaxation and book yourself onto a yoga course today. We've got loads to choose from so you're bound to find one in your area at a time and price that suits you. Take the first steps towards inner peace now, we'll have you doing sun salutations in no time.
Book a spa break
Nothing says 'stress-free' quite like a spa weekend. Massages, steam rooms, facials and mung-bean smoothies, what could be better? OK, maybe hold the smoothie - but you get the idea. Plan a weekend spa break for later in the month when your payday zen is beginning to lag. Book and pay for it now so you'll have something to look forward to without any last minute panics and see your stress melt away.
Mid-week massage
After spending another long day craning over your keyboard, peering at your screen and carrying heavy hand-bags/folders/children (delete as appropriate) you're wondering if you'll make it through the week – and it's only Tuesday. Quick, book yourself in for a mid-week massage to relax the muscles and ease the stress. Take a look at some of our irresistible massage deals and treat yourself – you deserve it.
Wahanda community
Dry skin, break outs, the first symptoms of a cold; when it come to our bodies it seems there's always something to stress about. We can help you with lots of these. Check out our Community page where you can ask a health or beauty question any time to one of our on-hand experts. You can also read community reviews from other readers to alleviate any pre-treatment nerves or just have a read of one of our blogs when you need a little light relief – we can be very entertaining.