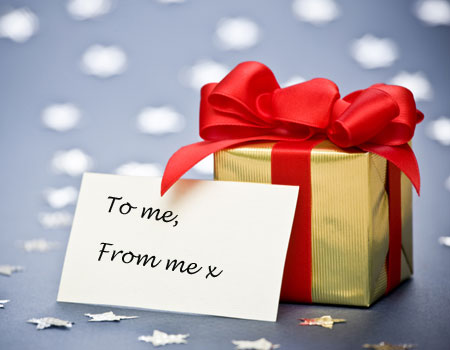 We believe it was the great Ginger Spice who once said 'Giving is good as long as you're getting' (she said it in Who Do You Think You Are back in 1997 – we know, where does the time go?). Here at Wahanda we believe she must have been talking about Christmas – and definitely not something ruder. While the sentiment might not be particularly festive, most of us do have a few things in mind that we're hoping to find under the tree on Christmas morning. So, in case you're struggling to shop for anyone you know is partial to a beauty treat or treatment, we thought we'd share ours with you. Selfless, we know…
Elemis Frangipani Monoi Body Oil - Micaela, Partner Merchandiser
All I want for Christmas is Frangipani Monoi Body Oil by Elemis. Earlier this year I went for the One Night Trek and Treat spa break at The New Leaf Spa at Clumber Park Hotel and treated myself to an additional treatment in the form of an Elemis Frangipani Body Wrap. Not long back from holiday, my skin soaked up the luxurious oil and was left smelling amazing, feeling super soft and with a nice subtle sheen. It's just what I'll need to get through the winter months!
Crème de la Mer Moisturising Gel - Madeleine, Head of supply
First on my wish list (it's a bit too pricey to buy for myself), I'd love a pot of Crème de la Mer Moisturising Gel. The hype around this stuff is all true – although I prefer the gel as a lighter option. Used at night, your skin feels incredibly soft from the moment it's applied, and feels hydrated when you wake the next morning. I'd also love someone to treat me to a Balinese Massage at Mandara Spa. I had one a few months ago and it was one of the best massages I've ever had. You get to pick your oils before the treatments based on the results you want to achieve... I usually go for 'calming' which will be perfect post-Christmas.
Birchbox subscription - Megan, Senior Account Manager
I bought my mom a six-month Birchbox subscription for Christmas so she'll get a selection of beauty and lifestyle products delivered to her every month. The boxes are tailored to suit your 'beauty profile' so you always get something you're going to love. I've since decided I want one myself so have asked my friends to get me one!
Available from Birchbox.com
Three Night Detox for Life Spa Break at Lifehouse Spa - Sophie, Head of Hotels
This Christmas I'd love someone (very generous) to buy me a Three Night Detox for Life Spa Break at Lifehouse Spa. After the party season and being exceptionally gluttonous over Christmas, January is the time for rest, recuperation and getting the body back in shape.  I am getting married in July so detoxing and toning up will be major priorities in January.
Misfit Shine Activity Tracker - Ching, SEO Manager
This Christmas I'd love to get a Misfit Shine Activity Tracker. It's a small metal device that you can wear like a watch, or clip to your clothes and it tracks your activity throughout the day. It's waterproof, so swimming can be tracked easily and, moreover, it looks stylish.
£99.95 from The Apple Store
Aesop Geranium Leaf Duet - Tez, Account Manager
This Christmas I'd love to unwrap a Geranium Leaf Duet from Aesop. I love Aesop stuff because it all smells so delicious – although I know it's not for eating. This set includes a purifying body cleanser and nourishing Body Balm and I think it'd make a really luxurious way to start the New Year.
£85 from Aesop.com
Jan Marini Sugar Cookie Holiday Exfoliator - Marianne, Assistant Site Editor
I'm terrible about exfoliating but I know it's really important at this time of year, so this Christmas I'd love a really tempting scrub like the Sugar Cookie Holiday Exfoliator from Marini. I tried it out for the first time a few weeks ago and was really impressed by the way it revived my skin – leaving it really soft. Best of all it has the most incredible sweet, Christmassy smell, like freshly baked cinnamon cookies. Yum.
£44.50 from effortlessskin.com