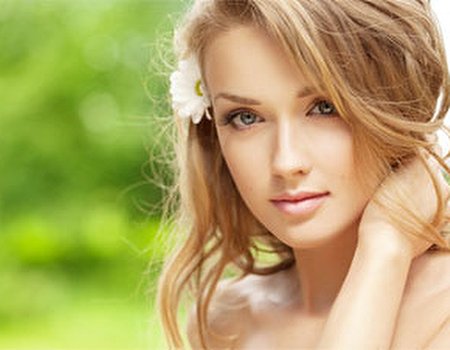 Have you found yourself scowling at the surplus of school kids on the streets this week? Envious of their youthful spirit and carefree lifestyle you think to yourself: "shouldn't they be in school?" Not this week. It's half term, the one week between summer holidays and Christmas when stressed out teens get to escape the pressures of schoolwork, wake up late and generally 'chill out man' – kids are still saying that, right?
We know what you're thinking: the lucky things. We thought it too. But then we thought a little more about the life of the average teen, and unearthed a few of our own painful, teenage memories. We might not be entitled to half term any more but we're older, wiser and in many ways a lot more relaxed. So to help anxious teens across the country 'chill' this half term, we've put together this list of beauty secrets we wish we'd known when we were their age.
Don't squeeze spots
OK, this one we did know but we still didn't listen. Teenage skin is prone to all kinds of eruptions. Young and naive, when we were teens we didn't care what caused them or how to treat them - we just wanted them gone, fast. Squeezing is quick, sometimes effective and, we'll admit it, satisfying. It's also very unhygienic and can spread the infection turning a zit into a break out. We learned the hard way with bucket-loads of concealer and many a Friday night spent watching Top of the Pops, too embarrassed to go out. If only we'd known...
Careful of conditioner
When you're a teenager nothing seems more childish than tangly, knotty hair. We wanted ours to be sleek and shiny and that's why conditioner became our best friend – that and the fact our real best friend stole our boyfriend. Well, conditioner turned out to be a tricky mate as well. If only someone had told us that as nice as it might smell and as soft as it makes your tresses it should only be used on the ends of hair. Conditioner on your roots will only lead to one thing. Grease – and most of us had enough of that going on already.
Don't tweeze from above
From bra shopping with your mum, to your first experience of heart-break, adolescence is full of pain. But the most difficult and painful experience of our teenage years? Eyebrow tweezing for the first time. We were expecting it to hurt a little, but no one warned us how difficult eyebrow shaping can be. In our attempts to even things out we ended up with brows that were thin and patchy - not very Kate Middleton. If only we'd known the golden rules of eyebrow shaping: stick to your natural arch, never pluck from above and if in doubt call in a professional. We're so glad we've got Shavata on speed dial these days.
Don't let friends dye your hair
This is one we still struggle with when times get tight. Having your hair coloured professionally can be expensive, but if you fancy a change it really is worth it. Throughout our teens we witnessed many a DIY dye disaster and from the looks of things today they're still all the rage. We wish we could go back and tell ourselves that, firstly: green hair is not a good idea.And secondly: over dying hair can seriously dry it out leading to long-term damage. If we could go back we'd tell our teenage selves to be super nice to our hair. To go for regular trims, be careful not to over-wash and always use a heat protection spray. Which brings us on to our final piece of Wahanda wisdom...
Look after yourself
They say as you get older you're destined to turn into your mother. we've spent years denying it, but maybe it's true. If there was only one thing we could go back and tell our younger selves it would be the same thing our mums told us time and again: "look after yourself". Of course we'd be doing it from a selfish point of view. Only now that we've grown up a bit have we realised just how important it is to look after your skin, teeth and diet from a young age. If we could go back in time we'd slather our younger selves in SPF50, fill our lunch box with fruit and brush our teeth five times a day. Then we'd jump forward a few years, 'invent' the internet and become millionaires! Now where can we find a time machine?