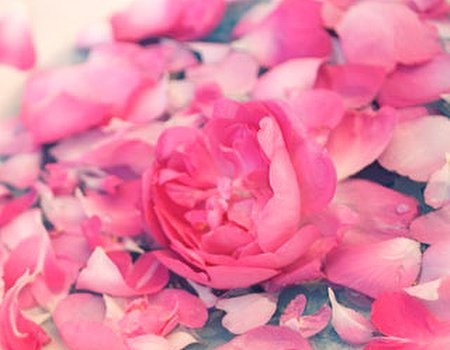 With the weather set to take a turn chilly, it's nearly time to fish out our mitten minders, crank up the heating and slather on some heavy-duty moisturiser. There's nothing more trying (or drying) on our poor skin than harsh winter weather and the central heating that comes with it. Perhaps that's why naturally nourishing rose oil is having a bit of a moment in the beauty world. Made from crushed rose petals, rose oil was a staple in ancient Roman beauty treatments, and thanks to a few modern day spa-brands we can enjoy its healing, nourishing benefits today. Here are some of our favourite spa products and treatments.
Neal's Yard Rehydrating Rose Moisturiser
Neal's Yard Remedies are known for their belief that health and beauty should be as natural as possible. Their Rehydrating Rose Daily Moisturiser (£23.75) uses rose extract and damask rose oil to replenish normal to dehydrated skin, preventing dryness and restoring the radiance we often lose this time of year for a full 12 hours. Best of all, it doesn't smell half bad.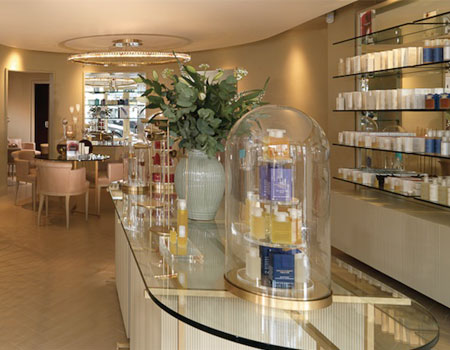 Aromatherapy Associates Rose Hydrator
In the depths of winter when moisturiser just isn't enough you need to call in the experts, in this case that's Aromatherapy Associates. Experts in modern aromatherapy, their Rose Hydrator treatment is one of the best ways to restore and renew dull skin. This hydrating ritual begins with a gentle exfoliation followed by the layering of creams and oil rich in damask rose. The oils are left to penetrate under a wrap while you enjoy an Ayurvedic scalp massage to 'lift your spirits'.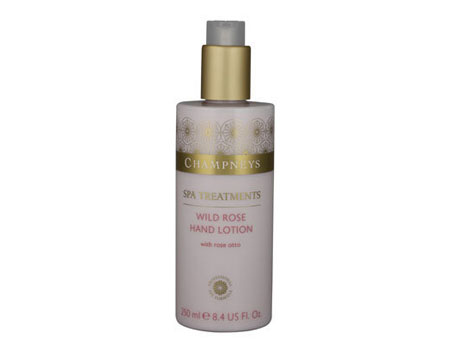 Champney's Wild Rose Hand Lotion
The first health spa chain in the UK, Champney's have always incorporated holistic wellbeing into their treatments and products. Here at Wahanda, we love their Wild Rose Hand Lotion (£6), which is beautifully scented yet gentle enough to restore even the most chapped hands during glove weather. Available to buy at Champney's Resorts and Day Spas and Boots stores nationwide.
Rose Body Scrub at The Beauty Spot
Forget using rose to simply moisturise dry skin, at Wellness Lounge at The Beauty Spot in Chiswick they use it to buff the dead stuff away. Their 'renovating' Rose Body Scrub and Massage is just what you need to see you through the coming cold months. Using Dead Sea salts and aromatic oils to stimulate tissue metabolism, the treatment leaves skin feeling soft, silky and extra 'resilient' in just one hour.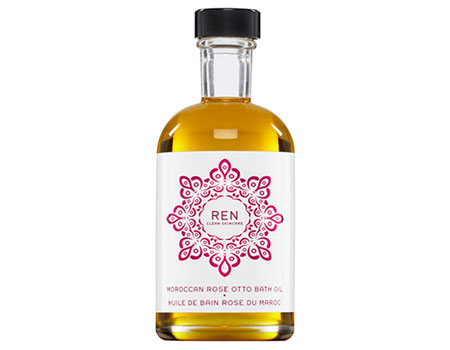 REN Moroccan Rose Bath Oil
A favourite in luxury spas, 'clean skincare' brand REN uses only 100% plant and mineral derived actives, including rose oil. REN's Moroccan Rose Otto Bath Oil is, the most simple, soothing and fragrant way to moisturise this winter. Add a few drops to your bath, relax as you breathe in the oil's stress relieving properties and then emerge feeling moisturised from top to toe and - for want of a better description - smelling of roses. £30 available from renskincare.com.