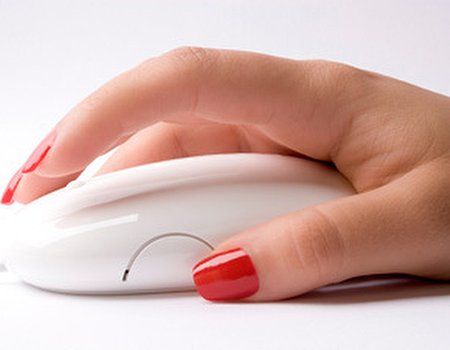 Here at Wahanda, we like beauty treatments. In fact, we like them a lot. We like reading about them, talking about them, writing about them and - best of all - trying them out. You might even say we're addicted. But when it gets to the end of the month and the purse strings get a little bit tighter, there are always those few treatments that we're more than happy to put off for a few weeks.
Perhaps it's a treatment that makes you squeal or maybe it's more 'necessary' than exciting and you'd rather spend your pennies on something else? Whatever it is, it's payday time which means two things. One, we've got the good biscuits in at Wahanda HQ, and two, there's no excuse for procrastinating.
Waxing
We all know why we put off waxing: it hurts. But remember that old saying 'no pain, no gain'? Well never was it truer than in the case of the bikini or leg wax. Forget that moment before you go in when you ask yourself 'why am I doing this', and try to remember the 'that wasn't so bad' feeling you get afterwards. Book a wax today then book yourself an appointment with your favourite magazine, or however you like to relax as a reward.
Haircut
Have you been inspired by a daring new 'do you spotted on the catwalks or front row of London Fashion Week? Or maybe it's just that trim you've been meaning to get for months but have put off because you think there's plenty more fun stuff to spend your money on, and who cares about a few split ends? We do, and we're experts so do as we say - book that haircut today.
Threading
We've all reached that point in the month when you find yourself foraging for change in the bottom of your handbag, the sides of your sofa and (in a moment we're not proud of) inside the hoover bag. Getting your eyebrows threaded just doesn't seem like a priority, after all, add a couple of minutes of tweezing to your daily beauty regime and no one will ever know. Except that they will. Left to our own devices most of us either get forgetful and leave our brows to fend for themselves, or find ourselves over-plucking and suddenly realise why we've been letting a professional look after them for so long. Book yourself in for some threading now, before things get ugly.
Pedicure
Pedicures are one of the easiest treatments to put off this time of year when few people see your feet (and you've already spent a large sum of your wages on an amazing pair of winter boots). But if summer footwear has taken its toll on your poor feet and left you with dry skin, hard soles and only a few remaining flecks on your once perfectly polished toenails, you're in need of a pedicure. And soon. Book a little treat for your feet before hard soles become cracked heels or – worse still – someone notices you're still rocking last season's nail colour.
General maintenance
Why is it that the easiest things to put off are often the most important? Beauty treatments like root touch-ups or dental cleaning often go neglected in favour of more fun or noticeable treatments – a bit like eating your pudding before you've had your dinner. That's all well and good until one day you find yourself with sensitive teeth, grey roots and both fists in the air asking yourself 'why didn't I listen to Wahanda?' Well listen to us now and book yourself in for some 'general maintenance' before you even get the chance to put it off. You can thank us later.
Obviously, payday means treats too - so once you've ticked off that list, why not check out some of the most spendy spas in the UK for inspiration...