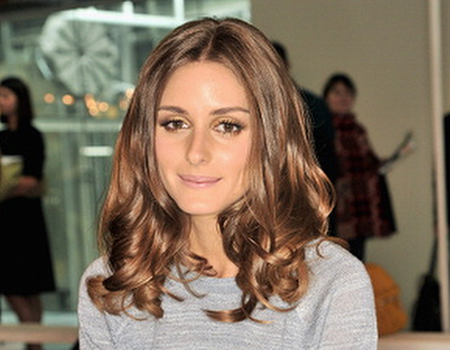 Ever wish you had more money, a better wardrobe, maybe even a bigger fanbase? Sounds like you've got a case of 'A-list envy'. Don't worry, this condition is very common among women in the country – and particularly rife at Wahanda HQ.
With wet and windy weather playing havoc with our hair recently, we've developed a particular case of celeb hair-envy. In a bid to help our condition we've spent the morning looking at the latest pictures of the groomed and glamorous, discussing the best barnets and wishing we had our own team of hair stylists at the ready. Here are our top three celebrity hairstyles we want to copy - we can dream, right?
Olivia Palermo's glossy locks
Nothing says A-list like a glossy blow dry. Olivia Palermo's latest 'do has it all; shine, volume and one of this season's must-have colours - chocolate. Best of all, it looks sort of natural. With its centre-parting, mid-length and loose wave, there is something laid back and un-fussy about Olivia's look. Having said that we're pretty sure there were a few expert hands and a good deal of shine spray involved in creating this 'do. Try it yourself, blow-drying with a large barrelled brush or ask your stylist for a relaxed blow-dry. If you do fancy updating your colour remember dark browns like this are great for creating shine.
Alexa Chung's fringe
Each new season brings with it a new fringe, and this autumn it's a multi-tasker which is great news for busy ladies - we don't spend all our time looking at celebrity pics you know. Alexa's fringe is a lot softer than some of the heavy, blunt fringes we've seen recently. Cut just above the eyebrows it's the perfect length to be worn full on, or pushed to the side for a peekaboo effect. Both looks work perfectly with Alexa's signature tousled locks and since we're all feeling a little tousled and windswept ourselves today, we've decided it's the hair update of the season.
Pixie Lott's choppy layers
She might be a little young to remember it but when we saw recent pictures of Pixie Lott's mid-length choppy layers we were instantly reminded of the cult haircut made famous by Jennifer Anniston in the 1990s, 'the Rachel'. Pixie's 'do is blonder, flickier and a little bit girlier than Anniston's signature style, but there is certainly a resemblance which got us all very excited here. Could it be that the suits-all style, loved and copied by women across the globe is making a comeback? We certainly hope so.
Image from oliviasstyle.blogspot.co.uk