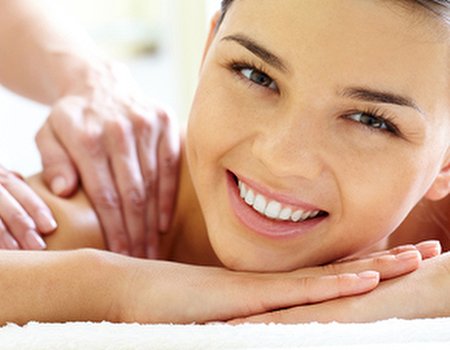 When we decide to treat ourselves to a massage the majority of us tend to opt for the whole shebang. A full hour (or more) spent lying down, teetering on the brink of sleep while a stranger kneads away our knots and worries. Bliss. When something feels and does this much good, why cut it short, right?
Here at Wahanda we're fans of an long, indulgent massage, however we've come to realise that holding out for the real deal can mean that every now and then we'll have to go without. A shorter massage, however, is much easier to schedule - and makes a much smaller dent in our makeup and shoe fund. But, does it do us any good? Funny you should ask that. Yes, yes it does…
Post exercise
Just ten minutes of massage after exercise can help to reduce inflammation, allowing the body to recover quicker and prevent aches, pains and tight muscles the morning after. Most sports massages concentrate on targeted areas of the body for 15 – 20 minutes to reduce muscle spasm and loosen muscles to make you more comfortable and improve performance.
Pain relief
If you have a particularly painful area that you want a therapist to work on, a shorter massage might be all you need. More importantly, it might be all you want. As anyone who has experienced a therapist 'working out' a knot before will know this can be a painful (although satisfying) process. Like with a sports massage, targeting a specific area of the body with massage for a short period of time can reduce swelling and, eventually, discomfort. Just don't expect it to be relaxing.
Stress
The best thing about going for a shorter massage is that you can fit it into your working day, meaning that when you need to get away from your screen, phone or co-workers you really can. We asked award winning massage therapist Paola Bassanese whether she thought it was possible to de-stress in just half an hour. "If you are suffering from stress and tension, a 30 minute back, neck and shoulder massage can help take the edge off. A short treatment like this can also be a reminder to take time out and look after yourself." We're not sure we need the reminder but we like her thinking.
Keep up momentum
Paola also told us that going for short massages I between longer ones is a great way to maintain the benefits between sessions: "A short massage between longer treatments can help keep the momentum going, sometimes it's better to have a 30-minute massage once a week than an hour and a half massage every four to six weeks as the tension will build up again over this period of time."
Convenience
If there is one thing a massage shouldn't do, it's cause you stress. However some days scheduling a cup of tea can be problematic. Other commitments might cause you to run late, or that hour that seemed free when you booked it might now be better spent doing something else. A 30-minute massage, however, can soothe the mind, body and soul without cutting into your day. Speaking of convenience, what could be easier than booking online? Have you seen our selection of quick massages…