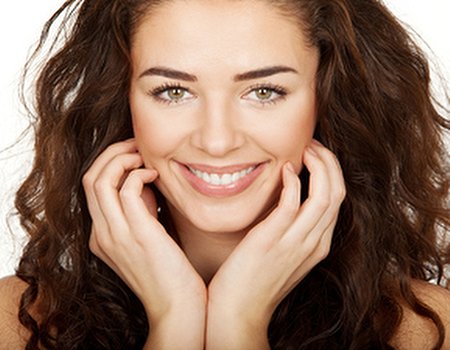 It's not even December, but here at Wahanda a few of us are already beginning to feel the effects of party season. With plenty more festivities on the horizon – not to mention all the shopping, gift-wrapping and eating – things are about to get very busy. We're beginning to wonder how we're ever going to cross off our to do list, join in the festivities and still look ravishing on New Year's Eve.
Well this year we've realised it's not just about getting ready. It's about staying ready for the whole festive season and we've come up with a fool-proof plan to do just that. No, we're not offering to do your Christmas shopping – we're beauty experts not personal shoppers. We've rounded up our top five long-lasting beauty treatments to see you through to 2013 in style.
Gel nails
A chipped nail is a beauty crime we've all committed at some point but it's not a good look. What do you do when a few days have passed and your once beautiful manicure begins to show signs of wear and tear? You can either whip it all off and start again every few days, or you can invest in a long-term gel manicure. Gel manicures work by applying a synthetic gel bond to nails (in a colour of your choice) and setting it under a UV lamp. Once dry, nails are strong, shiny and unchippable. A good gel manicure lasts for three to four weeks so if you're planning on using a keyboard, washing your hair or stuffing a turkey in the near future why not pop one in the calendar?
Keratin blow dry
There's no greater feeling than walking into a party and knowing everyone is looking at your fabulous hair. That is, until you realise that the brief shower you were caught in en route has caused your 'do to triple in size and all that pointing and gasping isn't out of admiration. Most of us suffer from a bit of frizz in these rainy months but it can be avoided. Invest in a Keratin treatment that will leave locks silky smooth and frizz-free. Keratin treatments work by coating hair in a conditioning special solution before blow drying it smooth and sealing with hot tongs. The effect can last for three to four months making party season hair a piece of cake – or mince pie if you prefer.
Eyelash extensions
Luscious lashes are something we all lust after, but spending hours applying mascara or falsies is hard work and can end up looking messy and, well…false. So as the old saying goes, when things get tough get someone else to do it for you, and get them to do it so well it lasts for weeks. We are, of course, talking about eyelash enhancement and in particular Semi Permanent Mascara. During this treatment a therapist will apply a blend of powdered thickening fibres, rubber toughened glue and black pigment to your lashes leaving them looking thicker, darker and longer. The effects last for two to three mascara-free weeks leaving you to flutter your way through the festivities
Teeth whitening
It's party season which means lights, cameras and big smiles. Is your smile camera-ready? Or have years of disliking your teeth forced you into a pout that would make Victoria Beckham proud? Well it's not too late for snow white teeth you'll be dying to show off all party season. Teeth whitening treatments use oxidizing agents such as hydrogen peroxide or carbamide peroxide to oxidise stains and gradually lighten the colour of your teeth. Most treatments are done over three to four weeks and the effects last for months. Alternatively, 'power whitening' (which involves painting teeth and shining a special light on them) takes about an hour, which is great news this time of year as we all know nothing compliments a little black dress like a dazzling white smile.
Permanent waves
Big hair is great for special occasions but with party season upon us, for many of us this means night after night of tonging, tousling and back-combing. That's a lot of effort. Why not try a permanent wave treatment that will have your hair bouncing into the New Year? If the word 'perm' conjures up images of Kevin Keegan, don't panic. Although working on the same principles of a perm (applying chemicals to your hair to release its proteins before restructuring it through styling) permanent waves have come a long way since the 1980s and can now be used to create anything from tight curls to gorgeous beachy waves that last for months. Go on, put a spring in your step this winter.