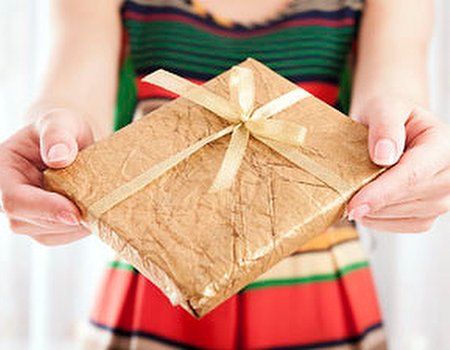 We've been saying it for a couple of weeks already but it's only just beginning to settle in. Christmas is upon us. In fact, it's very nearly here. According to our calculations, by this point in advent we should all be curling ribbons, dusting mince pies with icing sugar and putting the star on top of the tree.
Not quite there yet? Us neither. In fact we've still got a few last minute presents to buy and we're running out of time to buy them. We need a list of guaranteed crowd-pleasing Christmas presents and we need it now. Well what do you know, look what we have here…
Steam cream
Know anyone with naturally flawless skin that never dries out or shows even a hint of imperfection? Us neither. That's why a pot of Steam Cream is guaranteed to put a smile on anyone's face this Christmas. This revolutionary cream is the latest concept in skincare. Handmade using high-quality, natural ingredients that are fused together by a shot of steam, Steam Cream is beautifully lightweight but promises long-lasting hydration for the face, body and hands. Best of all it's stocked everywhere, so if you still need to get your hands on one you probably can. Hurry down to John Lewis, House of Fraser, Topshop or Selfridges now.
Bath set
You probably know from previous experience that when it comes to gifts, a posh bath and shower set always goes down well. This year treat someone to a Neroli and Rose Damask Body Duo from Elemental Herbology. This luxurious gift set includes a body wash and body cream, both of which promise the ultimate indulgence for all skin types - so you can't really go wrong. Infused with pure Orange Flower Water, Evening Primrose and Rose Oil the shower gel gently cleanses, purifies and nourishes dry skin, while the 14 actives and 6 bio oils in the body cream restore optimum moisture and soothe sensitive skin. Pick yours up for £34.50 at John Lewis, Fenwick or Space NK. Hurry!
Aura perfume
If you're stuck choosing a last minute perfume but can't find one you know she's going to love, head over to Lucia Angelis in Greenwich or www.pegasus-parfum.com (if you still have time) and pick up a bottle of Aura Soma's Pegasus perfume. These unique perfumes made using essential oils and natural plant-based materials derived from herbs, fruits and flowers. At £85 a bottle they are pricier than some perfumes, but with each one designed to reflect and enhance the aura of its wearer they make truly personal gifts. The range contains eight different scents in different coloured vintage style bottles that promise to make any lucky recipients feel very special this Christmas.
Montagne Jeunesse
If you've already bought the bulk of your presents and are just looking for that little extra to make sure you've covered all bases, why not get someone a natural pampering gift pack from Montagne Jeunesse. With three packs to choose from, Montagne Jeunesse has covered everything from pre-party prep to relaxation and rejuvenation. It's the Pamper Gift Pack that we're hoping for though. Promising to 'pander to your beauty needs', this white wicker basket comes complete with a selection of face and hair masks, gel eye mask, spa sponge and exfoliating gloves. Get one from Argos for just £12.99.
Wahanda eVoucher
If you're after a last minute gift that is absolutely, 100% guaranteed to make someone's Christmas it has to be the Wahanda eVoucher. Simply choose a treatment from one of our fabulous deals, hit 'book now' and select 'Buy as eVoucher'. Next, leave it to your loved one to pick a time that suits them and let them enjoy the gift of beauty and convenience. Best of all, the process is quick and easy for you. You can buy our eVouchers online 24/7, (meaning you can leave it as late as Christmas morning if you like living dangerously) you don't have to wait for delivery and don't even need to leave the house. It truly is the most Wahanda-ful time of the year. Merry Christmas everyone.