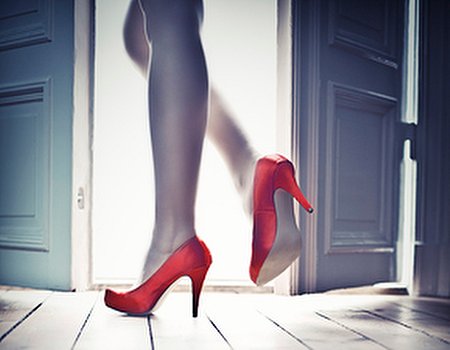 Ever spent hours getting ready for a big date or a night out with the girls, looked at yourself as you're walking out the door and thought: 'perfect'? Us neither. In fact, we find that some nights the closer we get to leaving the house the more things go wrong.
We've done it all. Chipped a nail, stubbed a toe, doused our hair in deodorant instead of hairspray, and these days we consider ourselves quite the experts when it come to fixing last minute beauty disasters. So before you start getting too excited about your weekend plans, take a look at some of our quick fixes for any beauty problems you might face as you're heading out the door.
Spots
Stress has a variety of effects on our body and one of our least favourites is the break out. Have you been worrying about an upcoming event? Are you giving a speech, meeting the in-laws or – dare we say it – getting married? Cruel as it may seem developing a last minute spot is a classic response to this kind of stress and you don't always have time for a facial. The minute you feel the beginnings of a pimple, zap it with an anti-blemish gel like Elemis Skin Clear Treatment Gel which gets to work reducing swelling immediately. If you don't have any to hand, Cheryl Cole reportedly swears by Sudocrem and teenagers across the globe will tell you a dab of toothpaste can do the trick and leave you minty fresh.
Last minute ladder
Ladders happen to the best of us and if you're not a teenage pop-star and it's not Halloween it's generally not a good look. So when a tiny snag threatens to ruin our tights and our evening how do we avoid disaster? Most of us already know this one, a drop of clear nail polish. Dab the polish around the edges of the tear and try not to move for the minute or so it takes to dry. Once dry, the polish should prevent that ladder from going anywhere. If a ladder strikes when you're not at home or having a manicure, dab a bit of wet soap over the edges. Soap has a similar effect to nail polish, but less strong so try to avoid doing any lunges until you're safely home.
Bronzer overload
Have you been taking makeup inspiration from the ladies of Strictly? Lashings of bronzer might help you stand out in a ballroom, but in real life you'll be standing out for all the wrong reasons. Over-bronzing is a mistake many of us have made and often not noticed until we've left the house. Don't panic, it can be remedied. Take your blusher brush, wipe off any excess powder and brush in large circular motions to blend the bronzer into your skin. If this doesn't work, use a bit of kitchen paper (or loo roll if you're out) and dab at the powder before applying a light layer of liquid foundation over the surface. This should alleviate the Oompa Loompa effect while leaving you with a warm glow. Much better.
Smudges
There's nothing worse than creating a makeup masterpiece then ruining it with one sweep of a clumsy hand. Mascara and eyeliner are the usual victims of such accidents. The usual response is to panic, fumble to repair the damage with wet cotton wool and simply make matters worse. The best thing to do in any of these situations is first dab with a dry cotton bud to remove any liquid that might lead to further smudging. Next take another cotton bud and dampen with a bit of eye-makeup remover (it should not be wet) and cleanly wipe away the smudge. Leave to dry (or, if in a rush, dab with another dry cotton bud) and then get back to work restoring your masterpiece with a steady hand, eyeliner or mascara wand.
Frizz
You've finally made it out of the house and disaster strikes, it starts raining. You reach for your umbrella but it's not there and those pesky raindrops are already ruining the 'do you just spent an hour perfecting. You knew you should have had that Brazilian blow dry. As anyone prone to frizz will know these situations are difficult to remedy and benefit from a bit of forward planning. On potentially rainy evenings, never leave the house without an umbrella, a frizz-smoothing serum (we love Frizz Ease original hair serum), a couple of hair grips and a good spritz of hairspray. When it rains put up your umbrella, pin back loose strands and fringes and hope for the best. Once inside, allow damp hair to dry a bit then smooth away frizz and fly-aways with a little bit of serum for a rained on look that would make Carrie Bradshaw proud.