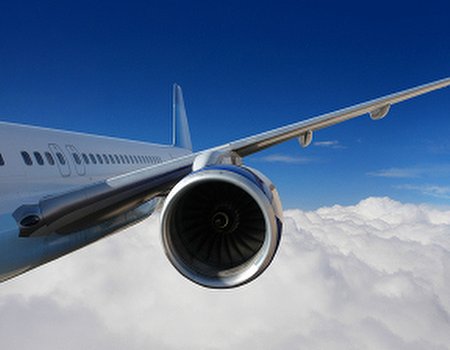 If there's one thing that can take the buzz out of summer holiday excitement it's looking at pictures of celebrities enjoying theirs. In recent weeks we've been faced with a barrage of Kodak moments from the globetrotting rich and famous and we've noticed something. From the moment they step off the plane the A-list look a darn-sight better than we do – speaking for ourselves, of course. It's as though the tired eyes and dull complexion that accompany most of us into the arrivals lounge get checked in with their designer luggage. Without an entourage to preen away our faults and flaws (many caused by hours spent queuing and travelling) how do the rest of us mere mortals touchdown looking fresh-faced and feeling relaxed? With a pre-flight spa trip…
Before check in
Miss-placed passports, long queues and heavy luggage. Checking in can be stressful, and made all the more so by pre-flight jitters. Calm down, you're on holiday. Before you check in online have a look at the relaxing treats on offer in and around the airport and book yourself a quick massage before take-off to soothe away any lingering work worries, flying fears or aches and pains sustained dragging heavy suitcases. The five star Imagine Spa at Hilton in Heathrow's Terminal 5, for example, offers 15, 30 and 60-minute treatments to help travellers make the transition into holiday mode without delaying take off. They even offer a range of exotic massages including a Khanya of Africa massage, and Scentao of Asia Hot Stone Massage to get you in the mood for your travels.
The departure lounge
It's bad enough hanging around an airport at the best of times but delayed flights forcing you to spend hours in the departure lounge when you'd rather be half-way to paradise can really take the fun out of travelling. Don't spend this extra time (or a chunk of your holiday fund) browsing things you don't need in Duty Free. Pay a visit to the airport spa to catch up on some of the holiday beauty prep you didn't quite find the time for. If last minute packing got in the way of you getting the old bikini line under control now is your chance to smooth out a potentially hairy situation - without raising any eyebrows by the pool or submitting yourself to a week of shaving. If you did manage to blitz your bikini line, buff your bod, thread your eyebrows and still have time to paint you toenails, we salute you. Go reward yourself with a spot of pampering.
Arrivals
Whether you're in it for the long haul or a quick venture into the stratosphere, arid airplane air (try saying that ten times) can play havoc with your complexion. The air inside a plane cabin usually has a humidity level of 10-15%, that's less than half of what we're used to back on earth where the average indoor humidity levels fall between 30 and 50%. This low humidity might sound like a blessing if you happen to be reading this on a sticky summer's day, but when levels fall this low you're one stop away from destination dehydration and suddenly, Houston, we have a problem. Dehydration causes skin to become dry and itchy by the time you've landed your complexion will be looking dull and tired. Not very A-list. Stop the paps getting a shot of you at your worst by packing some intensive moisturiser in your hand luggage (no more than 100ml please) and indulging in a thoroughly moisturising, jetlag-defying, pre-flight facial.
Next stop, spa
If you're jetting of somewhere exotic and fancy a pre flight treatment take a look at two of our favourite airport spas (who are offering 50% off exclusive summer spa days) Imagine Spa at Hilton, Heathrow and Pegasus Health Spa at the Radisson, Heathrow. Not heading out from Heathrow? The gorgeous Norton House is a stone's throw from Edinburgh airport, Sonas at Chevin Country Park Hotel is on the way to Leeds Bradford and both the lovely Utopia at Alexander House and Marriott Lingfield are minor detours on a journey to Gatwick. Go on, treat yourself – you're on holiday.