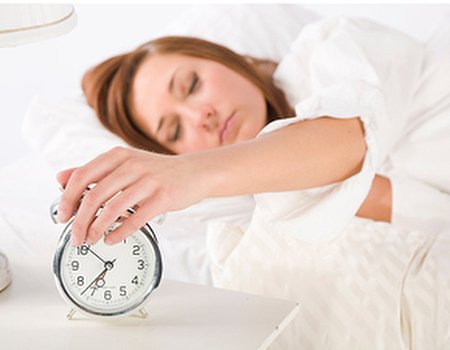 There's nothing better than waking up, thinking it's time to go to work and realising that noise wasn't your alarm, it's still night-time and you've got a few more hours of blissful slumber - aaah. Not so nice the other way around: your alarm goes off, you look out the window at a dark sky, convinced it's still night time you clamber back into bed then remember it's winter and that's what morning looks like.
Some mornings there's simply no place like bed. You put off getting up for as long as you can, then end up rushing around foraging for something to wear, skipping breakfast and doing your make up on the train. Unfortunately, most of us will be waking up in the dark over the next few months. But fear not Wahanderers, we've put together this little list of morning tips to help us all wake up this winter.
Breakfast
The word 'breakfast' comes from 'break fast', as in breaking the fast since you ate dinner about ten hours ago. If you skip breakfast and extend this fast until lunch your body won't have enough fuel to provide the energy you need leaving you tired, restless and maybe even a bit moody. Eating a healthy breakfast like porridge or wholemeal toast provides your body with the energy it needs to get you through the morning. It also starts your metabolism and leaves you less likely to snack on biscuits at 11 o'clock - both of which help with weight loss. No wonder they say it's the most important meal of the day.
Shower gel
For many of us, the first stop out of bed is the shower. This can be a daunting prospect when cosied up in your warm duvet, but a refreshing shower is the best and - with enough time and a good shower gel - most luxurious way to wake up in the morning. Start your day the pampered way and invest in a nourishing and refreshing shower gel to wake you up and leave your skin feeling nourished and looking gorgeous. It might sound shallow, but always pick a shower gel that you think smells nice. When we smell something pleasant our brain gets a message to be happy, which isn't a bad way to start the day. We love Clean On Me by Soap & Glory.
Face
No matter how practised you are at applying makeup on the train we all look better when we put a bit of time into getting ready. Stop snoozing and make sure you allow enough time to cleanse, tone and moisturise every morning. Not only will your skin look fresh, you'll create a good base for makeup, meaning it's more likely to last the day.
On days when you need that little bit extra to get going, wake up your skin with a quick face-mask. Apply it before breakfast and clean it off when you're done to reveal gorgeously clean skin. Apply your make up before you leave the house, under good lighting and arrive at work looking fresh as a daisy and free from tell-tale mascara smudges and dodgy foundation lines.
Get organised
When bedtime's approaching and tiredness sets in it's tempting to leave all those things you meant to do until the morning. If you already struggle with time in the mornings this is a major no-no. Getting organised the night before can free up lots of valuable time and make waking up a relaxing, enjoyable experience – well less stressful anyway. Try packing your bag, making your lunch, planning your outfit, doing anything that might cause you stress in the morning the night before. And speaking of organised, make sure your room is tidy before you go to bed, waking up in a calm, tidy atmosphere can do wonders for your morning mood. Very Feng Shui.
Exercise
We all know that a little bit of exercise is a great way to boost adrenaline and endorphins, meaning it's a great way to both wake up and perk up. No one's going to judge you for not wanting to get up and go for a 10k run in the dark, but if you can find a way to incorporate a bit of exercise into your morning routine you'll feel the benefits all day long. If it's not too rainy try walking or cycling to work (or part of the way at least) or if you're more of an indoor girl turn on the radio after your shower and dance while you dress. You might feel a bit silly but the smallest bit of energetic movement can give you a real boost in the morning, nothing silly about that.