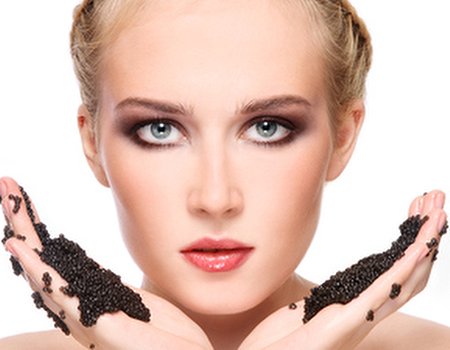 It might be nearly pay day, but we've spent most of our wages in our heads already. How are we supposed to make it to the end of the month looking fabulous, but without spending too much money? Well as always, we can peruse some of the great offers we have on Wahanda, or we can take it one step further with a spot of DIY beauty.
Here at Wahanda, we're always on the lookout for natural products and purse-friendly treatments. What could be more natural or purse friendly than a beauty treatment in your very own kitchen using ingredients from your fruit bowl and fridge? We're talking home-made facemasks. Oily, combination or dry, we've got a recipe for everyone so put on your apron, grab a spoon and prepare to whip up something wonderful for your face.
Dry skin
What? When it comes to facemasks, dry skin needs TLC from gentle and nourishing ingredients. Fortunately most of us have a few of these in our cupboards. Oats, honey and milk are all great on dry skin.
Why? Oats have natural emollient properties, which soften skin and soothe irritation. Honey encourages the skin to retain moisture (and it holds a facemask together) and milk is gentle and softening, and a great way to get important fatty acids into the skin.
How? Mix three tablespoons of dried oats with one tablespoon of honey and one of milk. Blend if you have a blender, if not stir vigorously with a wooden spoon. Apply to cleansed skin and leave to dry for about 15 minutes. Rinse off with warm water and gently, pat dry with a soft towel. Dry or sensitive skin should never be rubbed or left to air-dry as this can dry it out even more. Voila, smooth as a baby's bottom.
Combination
What? If you have combination skin it can be hard to find a facemask that nourishes dryness without aggravating oily patches, or reduces sebum without dehydrating flaky skin. At least with a homemade mask like this one you can be sure none of these natural ingredients are going to do any damage. Try a combination of bananas, peaches, honey and almonds.
Why? Bananas are full of skin-friendly ingredients like vitamin B6, vitamin C, manganese, magnesium and enzymes making them great for smoothing skin and moisturising without being oily. Peaches soften sebum allowing it to leave follicles without stripping skin, and ground almonds will polish skin, removing dead cells from the surface.
How? Blend (or mash) two bananas with two tablespoons of honey and two chopped and peeled peaches. Stir in the ground almonds. Apply to face, leave to dry and rinse off with warm water.
Oily Skin
What? People often think oily skin is tougher than other skin types and doesn't need the same amount of care as say, dry skin. Actually for many, oily skin occurs as the result of very dry skin which tries to compensate for a lack of moisture by producing extra sebum (oil). In cases like this using a drying treatment for oily skin might make things worse. Natural ingredients like strawberries and yoghurt can treat oily skin without aggravating the situation.
Why? Strawberries are a natural source of salicylic acid - the main ingredient in most acne treatments. However, salicylic acid found in strawberries is much gentler than that found in over-the-counter treatments so will not be too drying. Natural yoghurt has anti-bacterial and anti-fungal properties which are great for oily, spot prone skin. It is also rich in zinc, an ingredient commonly used to heal acne blemishes.
How? Try blending a handful of fresh strawberries with two tablespoons of natural yoghurt for a mask that will target excess oil without drying skin. Leave on for 10-15 minutes then remove with warm water. Pat dry, apply moisturiser and scoop any left overs into a Tupperware box for a healthy snack later. Yum.