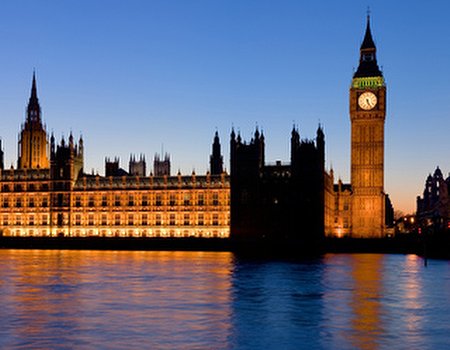 Calling all city dwellers. As the days get shorter, the nights get longer and everything gets a bit greyer, city life can start to lose it's shine. Gone are the sunny morning strolls to the office and alfresco drinks after work, hello crowded commutes and evening under a blanket. We know what you're thinking, you need a break. With Christmas still weeks away and no bank holidays on the horizon there's only one thing for it, an escape within your city. To ensure a relaxing break we've rounded up some of the lesser-known spas in the best known cities in the country…
Pace Health Club and Nu Spa, Manchester
Located within the Park inn hotel in near Victoria Train Station in Manchester, Pace Health Club and Nu Spa is ideal for commuters and local residents alike. The team at Pace are passionate about wellbeing which is why they do their utmost to ensure the spa is a place where both men, women and exercisers of any level can feel comfortable whether visiting for mud massage therapy, a spot of revitalising eye rescue, a few laps in the pool or reps in the state-of-the-art gym.
Vital Spa and Health Club at Macdonald Holyrood Hotel, Edinburgh
Capital cities are full of all kinds of enticing attractions, unfortunately this means they're also full of visitors year-round which can be trying for residents and workers. Fortunately Edinburgh counts among its attractions a number of spas perfect for escaping the hustle and bustle including Vital Spa and Health Club at Macdonald Holyrood Hotel. Perfect for working out the stresses of city life, Vital spa and health club has a range of fitness facilities (including a heated pool and on-hand personal trainers) as well as all manner of pampering from classic manis to Aroma Detox Envelopment.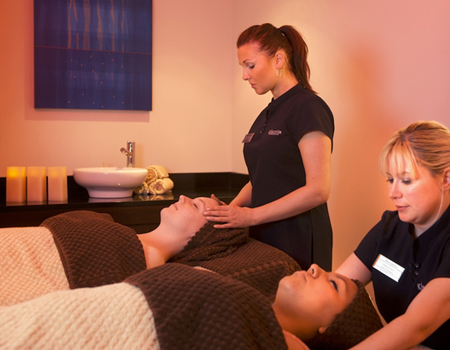 An Elemis facial at The Bannatyne Spa Birmingham
The Bannatyne Spa Birmingham (The Priory)
The dedicated team at the Bannatyne Spa in Birmingham seek to help all their guests escape city life by rejuvenating the body and soul and cleansing you of everyday stresses and strains. Partners with luxury spa brand Elemis, this spa is all about total relaxation from the fragrant, candle-lit therapy rooms to the exotic treatments on offer (including a Fennel cleansing cellulite treatment)to help guests detox and de-stress. Any guests who wish to address any specific skin or body concerns are encouraged to discuss them with the experienced team who are happy to offer advice and prescribe home care rituals.
Health Aroma Ltd at Thistle City Barbican Hotel, London
Fed up of life in the Big Smoke? Hop on the Circle Line (or Metropolitan or Hammersmith and City) and head to Health Aroma Ltd in Barbican. After launching as a holistic treatment spa on Great Portland Street in 2003, the spa has expanded, opening this venue in Barbican and offering a range of unique therapies. Unlike many other spas and salons in the capital who focus on beauty and quick fixes, Health Aroma offers an array of beauty treatments (including facials and waxing) and well being facilities designed to complement their signature Alternative Therapies, ensuring all their customers leave feeling completely rejuvenated.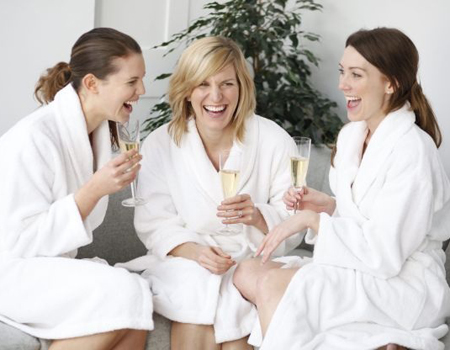 Girls day out at The Spa at Nuffield Health and Wellness, Liverpool
The Spa at Nuffield Health and Wellness, Liverpool
Don't let the industrial setting fool you, The Spa at Nuffield Health and Wellness in Merseyside is a secret retreat ideal for escaping city life. The team at this spa believe that busy lives deserve the occasional treat and have developed a range of treatments designed to help guests feel great and look even better. Perfect for a bit of me time or a day with friends, guests at Nuffield Spa can enjoy facilities including a 25 metre pool, aroma steam room, sauna and three Jacuzzis as well as luxury treatments including crystal microdermabrasion and energising oxygen facials. And you thought Liverpool was all about The Beatles!
Need some time out? Join the club. Thank goodness all of these city gems are offering Wahanda customers the chance to save up to 50% on an exclusive spa day. Go on, treat yourself…