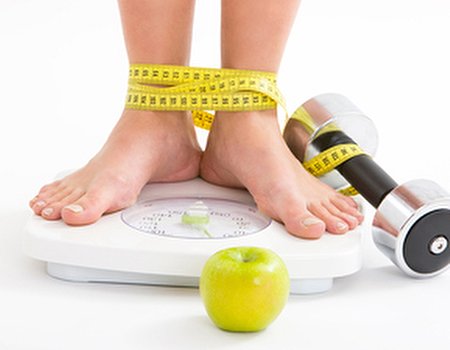 Happy New Year Wahanderers. You're probably all exhausted from your 5am run and 6am pilates class. At least you had that nourishing bowl of muesli with soya milk and shot of wheatgrass. What's that? That's not how you started your new year? Neither did we actually.
We have, however, made a couple of healthy New Year's resolutions - we've just been a little more realistic with our goals. After years of giving up on resolutions to give up chocolate, wine and lying around reading trashy magazines we've decided on a few resolutions we might actually keep to and – better yet – enjoy. So if that wheatgrass shot didn't go down so easily, take a look at our top five resolutions for a healthier, happier 2013. Repeat after us, this year I will…
Eat healthily
A new year means there's bound to be a new celebrity diet on the horizon. We're not going to pretend we wouldn't love to look like Gwyneth Paltrow, but if it means giving up all our favourite foods it probably won't work for us. This year we want to lose those pounds and keep them off for good which is why we've gone for a healthy eating plan we'll actually stick to including five portions of fruit and veg, protein, carbohydrates (they're not all bad) and even the rare piece of chocolate. If you want to devise a plan you'll actually stick to this year don't just pick up the newest diet book, try visiting a nutritionist for professional advice, support and encouragement.
Drink more water
If we told you there was an amazing health drink that could help you lose weight, improve skin, hair, energy levels, concentration, digestion and potentially even fight against cancer you'd probably want to know how much it costs and where you can get it. Well there is such a things and you'll all be delighted to hear it's free and you can get it from taps all over the UK. Yes this wonderful elixir is, of course, water. We all know how important water is but busy schedules, boredom and alternatives like tea, coffee and fizzy drinks can stop us from drinking enough. This year make it your mission to drink two litres a day and watch as it works its magic on your health, beauty and lifestyle.
Get more sleep
Hardly a resolution, getting more sleep is a dream come true for most of us. We all know the symptoms of sleep deprivation and they ain't pretty. Think dull complexion, shadowy eyes and a bad temper. According to the Sleep Foundation, short sleep duration is also linked with increased risk of road accidents, a greater likelihood of obesity, diabetes, heart problems, psychiatric conditions and inability to pay attention, react to signals or remember new information. Adults should be aiming for seven to eight hours sleep a night, so if you're not getting that try hitting the hay a little earlier this year and avoid caffeine in the afternoon. If you think your sleep problems are more serious try visiting a specialist or looking into sleep treatments. Sweet dreams everyone.
Move more
When it comes to making resolutions more exercise is something on everyone's list, yet it seems to be something a lot of us dread. Whether it's due to memories of PE lessons in the rain or expensive gym memberships that never get used, a lot of us see exercise as something negative. This year we want to change that. We know how important exercise is for our health, well-being, weight and mood and we're determined to make the most of those feel-good endorphins by finding a fun and sociable way to exercise. Inspired by our favourite winter TV show, we're thinking of a Strictly-inspired dance class. Or if last year's Olympics had you thinking 'I could do that' why not put your money where your mouth is with Get Fit in 28 Days with Mark Foster and Sally Gunnell - a unique fitness plan free inside The Telegraph this weekend. See telegraph.co.uk/getfit for more details.
Give up that bad habit
Are you a nail biter? A smoker? Hair chewer? Perhaps you eat too many biscuits or have the odd glass of wine too many? Well a new year provides the perfect opportunity for a fresh start making it the perfect time to put down bad habits and continue with the life you really want. While some of us seem to have the will and determination to give up habits without too much struggle, for many of us the process can be extremely difficult and willpower alone cannot overcome the urge to bite, chew or leave the toilet seat up. If you're someone who finds themselves trying to give up the same old habits new year after new year it's time to try something different. Hypnotherapy and addictions counselling could be just what you need to free yourself from an age-old habit. Then, all you need to do is think of something new to give up next year.