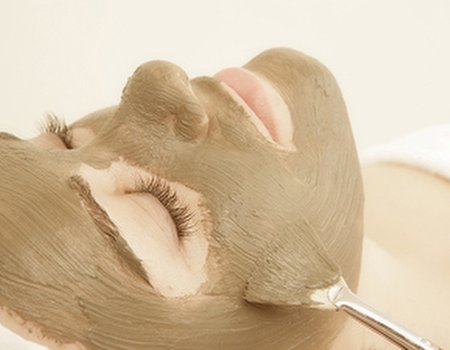 As we find ourselves in mid-December it really is beginning to look a lot like Christmas. Unfortunately for us, the seemingly endless shopping of the last couple of weeks has left us looking a little less than festive and however cold the weather, the week night festivities continue.
Dull complexions, tired eyes and dry skin are all pesky side-effects of pre-Christmas stress and party season indulgence. With even more festivities on the horizon and Christmas just around the corner how can we make sure we're all looking our best for the big day? With a beauty treatment so full of good things it'll leave you feeling, relaxed, refreshed and down-right saintly, and looking even better. Take a look at our top five vitamin and mineral boosted beauty treatments to leaving you looking and feeling gorgeous well into the New Year.
Thalassotherapy
Also known as seaweed therapy, Thalassotherapy involves soaking the body in a bath of seawater and diluted elements derived from natural marine sources, heated to around 38°C. Soaking in the bath opens pores to let out any poisonous toxins and let in all those minerals and nutrients that are essential to your body including magnesium, potassium, sulphur and bromine. Thalassotherapy also has an anti-inflammatory effect on aching muscles and works to soothe skin conditions such as acne, psoriasis and eczema. What's more, it's a pretty relaxing experience. Don't forget your rubber ducky.
Body wrap
This treatment does pretty much what it says on the tin. Used to condition the skin, draw out toxins and get rid of excess fluid, a body wrap involves wrapping the entire body in warm, stretchy cloths soaked in herbs, essential oils or sea salts. One of the reasons body wraps are so popular is because by draining the body of excess fluid, just one session can help you drop a couple of pounds (albeit temporarily) and feel better about donning that LBD. Other benefits include improving circulation, reducing the appearance of cellulite and boosting the lymphatic system and metabolism. For a real Christmas treat, try a Vitamin C Body Wrap. This anti-ageing, anti-oxidising treatment uses the healing properties of vitamin C to hydrate, regenerate and illuminate the skin, stimulating collagen and having a firming effect all over the body.
Rasul and mud treatments
Remember when you were a child and nothing made you feel better than going outside and playing in the mud? Well this is a little different. Mud treatments cover a range of therapies, the most popular being a good old mud bath and Rasul treatment (which involves covering yourself in mud and sitting in a steam room). Mud is very high in trace minerals such as silica, magnesium, iron, calcium, potassium and sodium, all of which are great for pampering skin. Mud treatments are also thought to ease swellings, kidney problems, stomach troubles, chronic muscle pain and stress. No wonder they've been popular in the Arab world for centuries - well, playing in the mud was always pretty fun.
Placenta Facial
It might not be everyone's idea of relaxation but thanks to the high protein, vitamin and mineral content of human placenta, placenta facials are becoming more and more popular. As a human byproduct, placenta is bio-identical to our physiology meaning it's nourishing, rejuvenating properties can be absorbed more quickly and effectively than man-made products. It also contains high concentrations of glycine, which protects skin against nitric oxide as well as stem cells and collagen, which plump up the skin. During the treatment, the face is cleansed and exfoliated before a cream or mask containing placenta is applied. It is believed that the process of cell renewal continues for around three months after your first treatment and with a celebrity following including Madonna, Reese Witherspoon and Jennifer Lopez, we're pretty convinced – although still a little grossed out.
Environ Active Vitamin Facial
If placenta's not really your thing perhaps you'd find an Environ Active Vitamin Facial a bit more relaxing. Environ Active Vitamin Facials work to restore the skin's natural vitamin reserves after they've been damaged by various factors of everyday life - with sunlight, unsurprisingly, being a big one. Environ facials use sound waves to help vitamin A and C penetrate deep into the skin - about 4000 times deeper than when applied topically. When absorbed, the vitamins work to hydrate, increase elasticity and even out pigmentation. Environ facials can be used to treat skin conditions like scarring, acne, sun damage, fine lines, wrinkles and pigmentation. Or can just be treated as a post-party season pick me up for anyone who fancies seriously healthy, glowing skin. That's all of us right?