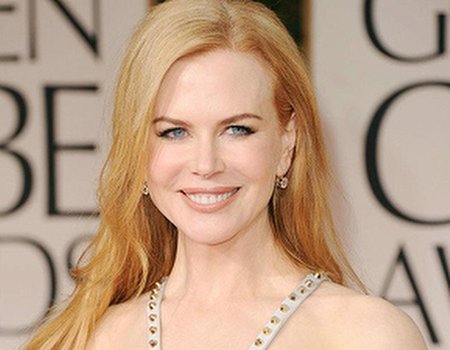 It's the Golden Globes this weekend and we can't wait to see our favourite stars step out in their finest. As with all glamorous celebrity events, there are bound to be a few fashion and beauty hits and misses. We've been looking through the list of nominees and have come across a few leading ladies who, no matter their age, always get it right.
Want to look fab at 50? Or smouldering at 70? Well we've done a little research into the beauty regimes of Hollywood's most beautiful and talented and uncovered some of the beauty tips and tricks that keep them red carpet ready at any age. And the winners are…
The twenty-something: Hayden Panettiere
Looking gorgeous and glowing is, admittedly, a little easier in your 20s, but 23-year-old Hayden Panettiere makes sure she makes the most of her youthful looks by following a few simple rules. Hailing from Nashville, she understands the importance of suncream, has a no excuses policy when it comes to removing makeup and treats herself to the odd facial for a deep clean. When it comes to her amazing figure she's a fan of Bikram yoga and healthy eating, although reluctant to put herself through strict diets. She told Women's Health magazine: "I find when I'm overly concerned about what I eat, I stress out my body and put on weight."
The thirty-something: Zooey Deschanel
When it comes to beauty, 32-year-old Zooey Deschanel's biggest tip is to find a signature look and stick to it. After going blonde for a screen test and hating it, she told Dailymakeover.com: "Your hair is part of your identity, and I've always felt like a brunette with bangs." Zooey has honed her signature look and is now famous for her luscious brunette locks, red lips, doll-like eyes – which she achieves with lots of mascara and a little highlighter in the inner corner – and quirky style. At last year's Golden Globes Zooey injected some fun into her look with a tuxedo manicure. We can't wait to see what she goes for this year.
The forty-something: Nicole Kidman
One of the most celebrated actresses in the world and face of many a beauty campaign, you'd think that if anyone had an A-list beauty regime it would be Nicole Kidman. Well apparently the Aussie actress is more down to earth than you might think. Aged 45, she credits her flawless skin to a life-time of suncream and opts to keep her famous red hair looking vibrant and shiny by soaking it in good old cranberry juice. The Oscar winner reportedly pours a cup of the fruit juice all over her hair after shampooing to seal the cuticle, enhancing colour and shine. Hey, if it's good enough for Nicole…
The fifty-something: Julianne Moore
Fellow redhead and suncream enthusiast Julianne Moore (52) also credits her youthful complexion to avoiding unnecessary exposure to the sun and always wearing a high spf on her face - which she has been doing since her 20s. Moore tries to go without makeup whenever she can and lives a green lifestyle, eating healthily and using natural beauty products. When it comes to exercise Moore knows that staying fit is harder for women over 50. Fortunately she's a big fan of yoga and pilates and has a personal trainer for cardio. Sounds like a lot of hard work to us, but it's clearly paying off.
The sixty-something: Helen Mirren
Last week Helen Mirren was awarded a star on the Hollywood Walk of Fame and when she stepped out, dressed all in blue, she looked as stunning as ever. Now aged 67, Mirren has an incredibly down to earth attitude to beauty and ageing, explaining to the Daily Mail in 2009: "we can't actually stay young, and it's ridiculous to pretend we can." Instead she focuses on staying healthy with a good diet, occasional exercise and plenty of sleep: "I really try to sleep as much as possible. It's very important and, as you get older, it becomes more so." Now there's a beauty plan we can get on board with.
The seventy-something: Judi Dench
Last year, aged 78, Judi Dench starred in her seventh Bond film and looked incredible. Even when she arrived at the Skyfall premiere sporting a controversial diamante '007' neck-jazzle, Judi manage to look sleek, elegant, and far younger than her years. Her secret to ageing so gracefully is finding a look that flatters. Her iconic pixie cut is chic, understated, and frames her face beautifully. As for makeup, it seems she can do no wrong. Her makeup artist during Skyfall told ELLE magazine: "The thing with Judi is, even though she's more mature, you have to ignore that with her because she's so beautiful. I didn't really consider her age with her makeup at all. I treated her as a young woman, because she can take it." We couldn't agree more.
Image from Nicole Kidman official Facebook page