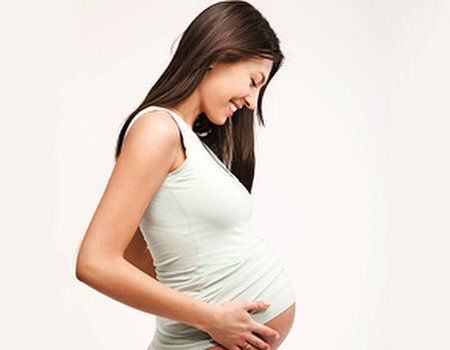 As you may have gathered from the various images of celebrity bumps, questionable maternity-wear (mentioning no names) and one particularly glowing royal, 2013 is set to be something of a baby boom. Expectant celebrities have a knack for making this miracle of life look relaxed and glamorous, but in reality there are all kinds of aches, pains, dry skin and the odd bout of morning sickness to contend with. To make things a little easier for the expectant woman in your life – and keep those pregnancy hormones happy - we've put together our top five gift ideas for mums-to-be…
Stretch mark cream
Mama Mio Tummy Rub Stretch Mark Butter is the holy grail of the pregnancy world and the best way to ward off unwanted stretch marks. Loved by new and expectant mothers around the world, this nourishing cream is made from a blend of omega-packed natural oils and hydrating shea butter that protect skin from stretch marks and pregnancy itching. Applied it to the chest, tummy and thighs throughout pregnancy and for at least four months after giving birth (the natural ingredients mean it's safe to use while nursing) this wonder cream will help skin shrink back to normal.
Pre-natal massage
When buying gifts for women, a massage will always be a safe bet. If you're buying for a pregnant woman then it's an even safer one. Pregnancy massages not only work to alleviate the aches and pains caused by carrying around an extra person (albeit a very small one), they also help to reduce fluid retention and aid circulation, helping expectant mothers to feel less bloated. Depending on the needs of the client, a number of different types of massage can be used to different effect including deep tissue massage, lymphatic drainage (great for decreasing swelling) and therapeutic massage (perfect for easing stress and anxiety). Click here to find venues offering pregnancy massages near you.
Soft lips
During pregnancy much of the water women consume is used to increase blood volume to provide extra blood flow to the uterus and meet the baby's metabolic needs. Good for the baby, not so good for mum's skin which can become dehydrated, especially on the lips. Water is the best (and most important) way to combat dry skin, but it doesn't make for a very imaginative present. Instead go for a soothing lip balm like Busy Bee Balm from Neal's Yard Remedies. This 99% organic balm is made from cocoa butter, beeswax and energizing orange essential oil. It smells divine and leaves lips feeling smooth, soft and flake-free. A handbag must-have.
Pre-birth acupuncture
In the third trimester when things get a little more uncomfortable, pre-birth acupuncture can be a huge relief for mums-to-be. Acupuncture works to restore energy flow in the body and, administered during the late stages of pregnancy, it can work to alleviate the discomfort of pregnancy-related symptoms such as heartburn, nausea and constipation as well as helping prepare the pelvis and cervix for delivery. Acupuncture enthusiasts also believe pre-birth acupuncture can help turn a baby in breech position and even reduce the length of labour – talk about getting your money's worth.
My Beauty Bundle
For a gift that keeps on giving – no we're not talking about the baby – it has to be My Beauty Bundle. My Beauty Bundle is a 100% natural beauty box subscription for mum, bump and baby. Every month lucky mums and mums-to-be receive an elegant gift box filled with a selection of high quality beauty treats from face masks to stretch mark creams, all of which are safe to use while expecting and once the baby is born. Co-founder (and new mum) Hannah Hargrave explains: "It's so hard for pregnant women and new mums to find the time to pamper themselves. But the majority of them would love to be able to. So we bring a little bit of glamour to them". 
As well as the monthly selection of fabulous gifts, our favourite thing about My Beauty Bundle is the backstory. When co-founder Kevin Lorch found out his wife was expecting twins he set out to make up a monthly gift bag filled with beauty and baby products and the idea was born. All together now "awwwww". Subscriptions are £15 a month, see mybeautybundle.com for more details.