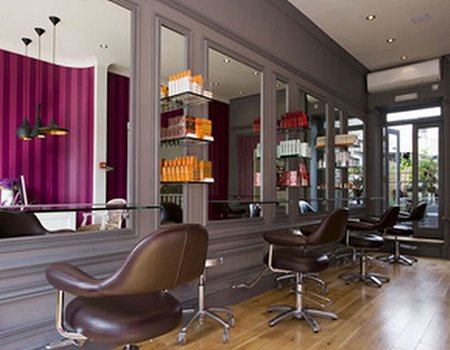 Londoners are generally not very good at exploring their city - we go from home, to tube, to work, to the cocktail bar and back again without so much as a thought to all the areas we're missing out on. At Wahanda we like to dig a little deeper and see all parts of the capital in the hope of finding yet more hidden gems. We want to stumble across those spas and salons that are local, independent businesses, yet they do the best massages outside of Thailand or the coolest haircuts off the catwalks. This week, we've put our metaphorical magnifying glass on SW6, where we've discovered Fulham is just full of beauty hotspots…
Hair
Whatever your hair type, whatever your style you won't be disappointed by a trip to Jimmy Campbell London. The team of highly versatile stylists are trained to deliver state-of-the-art cuts and colour treatments on European, Asian and Afro hair. Jimmy Campbell is all about TLC and making their customers feel special which is why the staff pay special attention to you and your do, using only natural products chosen specifically to bring out the best in your hair. The experience is pure pampering from start to finish including tailor-made-for-you hair care solutions to take home to see you through until your next visit - because if you're as impressed as we were you will be going back.
Massage
Who said you have to go to Thailand for the best, most authentic Thai massage in the world? Ok, it's probably true. However, if you'll settle for a close second a little closer to home, look no further than So Thai Spa in Fulham. This boutique day spa on Wandsworth Bridge Road offers an extensive range of massage and relaxation treatments including aromatherapy, reflexology, some better known beauty treatments and of course, the Thai massage. So Thai Spa's therapists take pride in their Thai heritage with experience in the Thai Spa industry and education in some of the industry's leading training institutions in Bangkok. Looking for an authentic Thai treatment but can't afford the intercontinental air-fare? Fulham is the place to go. Who knew SW6 was so exotic?
Beauty
When we find ourselves on the lavish Kings Road in Fulham there's only one thing on our mind, and for once it's not beauty. It's shopping. If you find yourself in the area, laden down with heavy shopping bags and in need of a quick massage or manicure, The Beauty Boutique is the one stop shop where you can get it all done and be out before the shops close. With services including waxing, manicures, pedicures, bio-sculpture, threading, CACI facials, spray tanning and eyelash extensions they really do have it all. And with reasonable prices and some great offers you'll have money left for - you guessed it - more shopping. When in Rome...