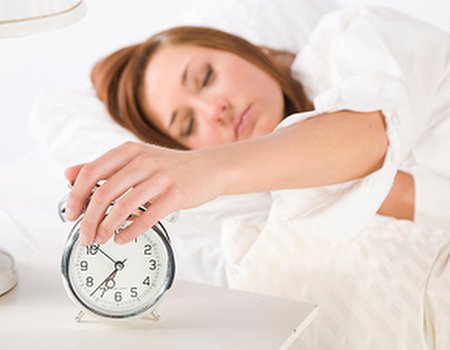 As we made the journey into work this morning we were struck by the number of drained faces, shadowy eyes and grumpy dispositions we encountered. Could it be a case of the Monday morning blues? Or could it be the effects of last night's full moon...
Insomnia has always been a common complaint during a full moon. Over the years scientists have reasoned this apparent side-effect to be the result of a brighter sky, or the possibility that we are more likely to notice such disturbances on a night that we already think is a little bit eerie. Well whatever the reason, if your sleep is suffering at the moment we've got just the thing: food.
Earlier this month we brought news of revolutionary new milk product and sleep-aid Nachtmilchkristalle, well it seems creators Milchkristalle Ltd are determined to help us all sleep better as they've been offering us advice on the foods we should all be eating to ensure we get a good night's kip.
By taking into account the various naturally occurring amino acids and hormones in food that are found to have positive effects on sleep, Milchkristalle Ltd recommend tucking into the following over the next few days:
Salmon
Salmon contains unsaturated docosahexaenoic acid (DHA), a fatty acid in the omega-3 family which can help stimulate melatonin production (a sleeping hormone ) within the human body. Melatonin is proven to regulate the human circadian rhythm, or sleep cycle, so the more we produce the better we sleep. Other fish, like herring, also store large amounts of DHA, simply season with fresh herbs then poach or steam and you can rest assured you're serving up a healthy, low-fat meal.
Beans
Beans beans the musical fruit, the more you eat the more you…sleep, apparently. Beans and other vegetables contain high dosages of Vitamin-B, including B6, B12 and folic acids. These assist the body in regulating the sleep cycle and producing serotonin. Serotonin is an important starting substance in the production of melatonin. Melatonin is mostly produced by the human body when it is dark, meaning that the more serotonin we injest the quicker we drift off when it's time for lights out.
Nuts
Neurologists at the University of San Antonio have found those suffering from sleeping disorders should try eating a hand full of walnuts before bedtime. Their study shows walnuts to be a particularly good source of melatonin that the body can easily absorb. Dr. Russel J. Reiter, Ph.D. who conducted the study remarked:"The melatonin blood level rises threefold, when walnuts are consumed", which, by our calculations, should make you sleep three times better. Sounds good to us.
Cherries
They might be small, but when it comes to vitamins these tasty red fruits are giants. As well as their anti-inflammatory properties, Cherries have also been proven to be a natural source of, you guessed it, melatonin. A 2001 study published in the Journal of Agricultural and Food Chemistry has shown that the amount of melatonin contained in the Montmorency cherry can be up to 13.5 ng per gram of fruit pulp – we're not entirely sure what that means but it certainly sounds like a lot…and we do love cherries.
For more information visit www.nacht-milchkristalle.de/en