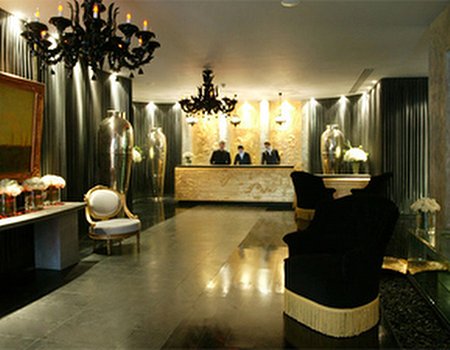 When you decide to invest in something, a car, a house, maybe a new pair of boots, you want to know you're getting the best for your money. In fact, you want to know you're getting the best of the best. We feel the same way about health and beauty.
When you decide to spend a bit more on an extra special treat for yourself or a loved one, you want to be sure you're going to get five star service and come away looking like Angelina Jolie. OK, we can't promise that. But we can help you find that five star service with our guide to where to go for the best beauty treatments, can't we?
Massage
What could be better or more indulgent than a full body massage? Oh that's right, a five star one at the SPC Baglioni Spa (pictured). As well as its five star location (opposite Hyde Park with an enchanting view of Kensington Gardens and Palace) the recently refurbished SPC at the Baglioni Spa offers a full range of holistic and therapeutic massage and body care therapies to relax the body, still the mind and heal the soul. No wonder the spa has a few celebrity fans including Christina Aguilera who is said to book a treatment here whenever she's in the UK.
Manis and pedis
If it's five star nails you're after, there's only one place to go: the nail salon at the Bvlgari spa in Knightsbridge. With a team of nail technicians professionally trained by renowned nail-technician to the stars Margaret Dabbs, this salon offers an unrivaled standard of service. As well as luxury manicures and pedicures, the salon's foot and nail clinic aims to fuse health and beauty, offering therapies like acupuncture, massage and oxygen revitalisation. With walls decorated with Onyx, oak, Vicenza stone and Italian glass mosaics this salon is luxury all the way. We'd give it six stars if we were allowed.
Facials
When it comes to five star skincare, Amanda Lacey is the first name in facials. With a string of celebrity fans including Gwyneth Paltrow (great skin) Emily Blunt, George Clooney and Ralph Fiennes, as well as the entire cast of the latest James Bond movie, Amanda's facials are renowned throughout the beauty industry. Using only naturally nourishing ingredients infused with plant extracts and essential oils, these facials help restore skin health while relaxing the facial muscles and mind with a signature massage technique that leaves clients with a gorgeous youthful glow. Sounds pretty 005 star to us.