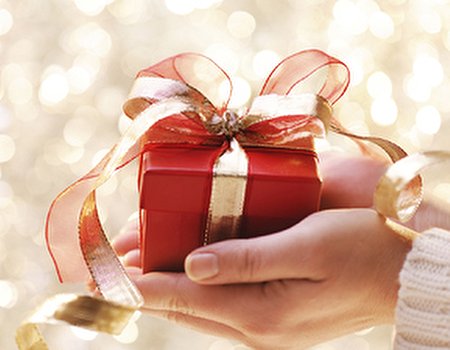 Merry Christmas Wahanderers. After weeks of preparation the big day is finally here and we can't wait to open our presents, eat, drink, be merry and have a well-deserved snooze. If the last few weeks have been as hectic for you as they have for us you'll probably have a similar plan.
In fact, once you've finished handing out all those thoughtful gifts you begged, queued and fought for you might even start to think about yourself again and how you're going to get through the next twelve days. It's time to think about indulging with a few well deserved gifts to yourself guaranteed to see you through the festive period in style.
Nail polish
It might have taken a few hours and cost you a couple of paper cuts but the wrapping is finally finished which means you've got no excuse for wandering around with chipped nails. Treat yourself to a long-wearing nail polish in one of this season's must-have shades. We love OPI gel lacquer in Vampsterdam. In fact, we put it at the top of our list and Santa didn't forget – he is good.
Face mask
All those late nights, sugary treats and mulled wine are starting to play havoc with your skin. Invest in a reviving face mask like Glamglow Mud Mask. With a heritage in the Hollywood film studios this stuff knows how to make skin look gorgeous and glowing in just ten minutes with effects lasting for three days. If you fancy glowing like a Hollywood starlet without the detox (we'll save that for the new year) treat yourself to one of these wonder masks – you deserve it.
Party piece
A true investment lasts a lifetime, or well into next season anyway. This Christmas treat yourself to a tangerine lipstick to see you through party season and spring/summer 2013. An orange hue is set to be one of the hottest ways to wear lips next season and we have fallen head over heels in love with Chanel's Rouge Coco Shine Hydrating Sheer Lipshine in Flirt. Inspired by beautiful sunrises, we can't think of a better way of welcoming the New Year. Ring in 2013 in tangerine – sorry.
Body moisturiser
Your skin goes through an awful lot during winter and we can't think of a better time to treat it to a little indulgence. Spoil yourself (and you skin) this Christmas with a jar of Laura Mercier Crème brulée soufflé body crème. This is more than a moisturiser. Inspired by Laura Mercier's childhood memories of French patisseries, this body crème smells delicious. Plus it's ultra-whipped for a light texture that provides all-day moisture and protection. C'est magnifique!
Treatment
Were you lucky enough to pull a Wahanda voucher out of your stocking this morning? Well you've clearly been very good boys and girls this year and deserve a nice relaxing treat. What'll it be? A soothing Swedish massage, pampering pedicure or fabulous facial? We've got thousands of great deals at gorgeous venues. The choice is yours and the process is so easy. Book today and start the new year as you mean to go on.