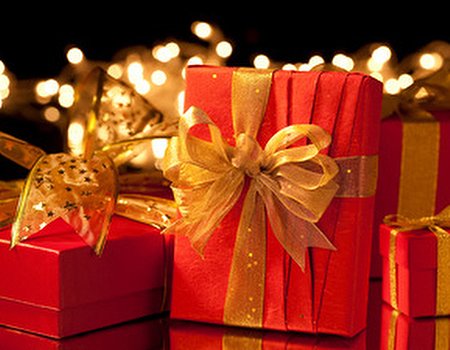 December is upon us and chances are most of you will be feeling one of two emotions. For many of us this season is all about excitement. We drew up our Christmas list in October, sent it straight to friends and family and promptly started planning our Christmas shopping. Now all that's left is to pick up the presents, decorate the tree and mark off the days on our advent calendar.
Festive feeling number two, however, isn't quite so joyous: Christmas stress. With presents to buy, homes to decorate and a diary full of events to organise, host and attend, this time of year can be stressful. So much so that over the next few weeks some of us will choose to neglect our advent calendars, avoid Christmas shopping and pretend the big day isn't getting closer. Before you know it it's Christmas Eve and you're looking for a festive miracle. Save yourself some stress this year and take a look at our list of Christmas beauty gift sets perfect for all the women in your life...including us.
Mum
After getting away with home-made gifts for far too long, this year it's time to get mum something she'll actually use and – more importantly- like. Botanicals range of organic Christmas gift sets promise top to toe relaxation and indulgence. We love the Rose & Camellia body care set which contains an organic body wash, soothing lotion and nourishing cleansing bar. All products are made using organic essence of pure rose oil from hand-picked wild roses and we're pretty sure it's just what mum wants. Ok it's what we want but 'tis the season and all that.
The BFF
Your best friend is there for you all year round. She's loyal, kind, a great listener and your favourite person to bring to a party. Make sure she's in the party spirit this year with the amazing Sparkler set from Front Cover. With a selection of festive nail polishes and glitter pots suitable for eyes and nails this kit has everything you need to get party-ready and nail this season's glitter trend. We'd be pretty happy to find this one under our tree this year (hint hint) so why not show your best friend just how much she means to you. Oh and remind her, sharing is caring.
Secret Santa
The number one cause of stress for many of us this time of year. Secret Santa is all fun and games unless you don't really know the person you're buying for and can't find anything within budget. Well call us Father Christmas because we're about to deliver a Christmas miracle for any struggling shoppers out there. Perhaps all this festivity has rekindled our inner child, but here at Wahanda we've fallen in love with this Minnie Mouse Couture Parisian Nail Set. This adorable set contains four on trend nail shades and two chic emery boards and costs just £10. Merry Christmas indeed.
Sister
For the older sister who taught you about fashion or the younger sister who stole your clothes it has to be something fabulous, fashionable and you wouldn't mind borrowing. Lola Rose, one of the UK's favourite jewellery brands, has turned its hand to beauty releasing a debut Bath and Body collection just in time for the festive season. The Calming Amethyst collection is made using a combination of Amethyst extract, white truffle, pearl and cashmere to create a moisturising shower cream and body gel that promises to bring a sense clarity to the mind, body and soul. On second thoughts, it's too nice. We want it. She can have socks.
Me
No not me, you. When the shopping's done, the presents are opened and the festivities are over it's time to indulge in a bit of me-time. What will it be, massage? Facial? Or maybe a relaxing bath followed by a generous helping of Goddess oil. We told you earlier this year that Ancienne Ambiance Goddess Body Oil was one of our all-time beauty picks so it might not surprise you that their Goddess Argan Oil Gift Set (available now) has made its way onto out Christmas wish list. Containing their best-selling Body Argan Oil, a new argan oil hand & body wash and matching argan oil soaps this set has everything you need to relax and indulge like the goddess you are. Go on, treat yourself - it is Christmas.