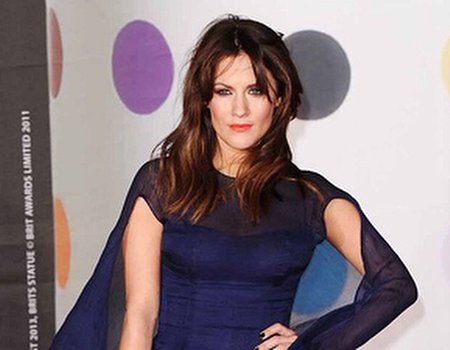 2013's award season continued on Wednesday night with the Brit awards, AKA the biggest night of the year for British music. Following this month's Grammys and in preparation for Sunday's Oscars, the Brits provided yet another excuse for some of our favourite celebrities to coif their hair, don their finest gowns and parade along the red carpet looking fabulous.
Unfortunately no matter how fancy the dress of how big the hair, at these award ceremonies not everyone gets to take home a trophy. So, here at Wahanda, we thought we'd get into the red carpet spirit and dish out some of our own awards to celebrate a few of our favourite looks. Presenting the first ever Wahanda Brit Awards Beauty Awards. Drumroll please…
Best hair: Adele
She might not have been there in person, but when Adele appeared via video link to accept the Best British Single award for Skyfall we couldn't help but notice her hair. Wearing her trademark semi-beehive in a half-up-half-down do, Adele's hair looked bouncy, chic and very on trend. Teamed with dramatic winged eyeliner she looked every inch the 1960's queen – one of this season's hottest looks. We mean spring by the way, not awards season, the 1960s look is one for everyone to try, red carpet or not.
Best Lips: Caroline Flack
Another beauty look set to be big in 2013 is the orange lip. This playful alternative to the classic red lip is brighter, warmer and easier to wear. Don't believe us? Just take a look at Caroline Flack's Brit Awards pout. Dressed in navy blue, with some seriously smokey eyes, Caroline's bright coral lipstick added a pop of colour, fun and spring to her red carpet look. For a similar effect try Topshop's Lips in Charmed. This peachy shade has a gorgeously matte finish, perfect for giving any outfit a spring 2013 update.
Best Nails: Lana Del Rey
With a personal style she has described as 'gangster Nancy Sinatra', long nails always play a big part in Lana Del Rey's outfit – even when she's keeping it low key. At Wednesday's Brits, Lana teamed a black Chanel shirt dress and messy plait with a set of truly fierce nails. Clearly Lana was inspired by our LFW round up as the she opted for a sort of updated French manicure to collect her award for International Female Solo Artist. We love Lana's gold-tipped red claws, but realise they're not entirely practical for everyday wear. Keep them trimmed short for a look that is equally glamorous, almost as eye-catching and office appropriate.
Best new look: Taylor Swift
As one of the night's performers, with a hit album and heavily debated love-life under her belt, all eyes were always going to be on Taylor Swift at the Brits. Perhaps that's why she took the opportunity to unveil a sultry new look. A far cry from her signature red lips and ponytail, Taylor arrived on the red carpet sporting nude lips and a pair of very dark eyes, accentuated by her loose hair and blunt fringe. One of 2012's biggest makeup trends, the smokey eye appears to be going nowhere in 2013. For a Taylor-esque smoulder try lining your lower lids with a thick line of dark copper. Nice work Miss Swift.
Lifetime Achievement award: Lisa Snowdon
As one of the UK's best-loved models, it is Lisa Snowdon's job to look gorgeous, but here at Wahanda when we see a job done well we like to say…well done. Lisa Snowdon always looks beautiful and Wednesday's Brit Awards were no exception. With her hair swept into a side parting and worn in a low bun, and eyes heavily lined in black, Lisa's look was all at once classic, exotic and very 2013. A true pro if ever we saw one. Bravo.
Image from Caroline Flack official Twitter page