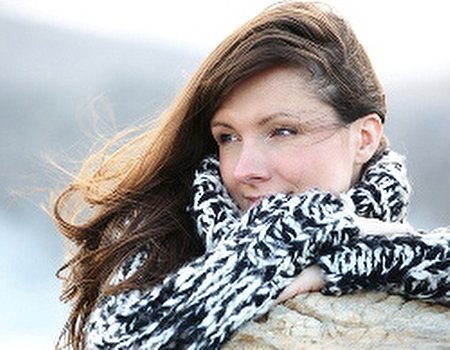 You've probably heard by now that the gods of sleep are (very kindly) granting us each an extra hour this weekend. Most of us are delighted about this here at Wahanda HQ, although a fresh-faced few just can't see what the fuss is about. You see, they already get their eight hours a night and simply don't need this bonus hour in bed-fordshire.
Perhaps you're one of these lucky few. Maybe you're just not the lie-in type. So, say we, if you don't need this hour to catch up on sleep, why not use it for something you do need? Something that, until now, you just haven't had the time for? We're each getting 60 extra minutes this week, so why not use yours to finally get round to the scary, difficult things you keep putting off. Misplaced your to do list? Take a look at ours...
Face ache
Many of us choose to live with painful teeth and aching eyes, moaning we "just can't find the time to go to the dentist or optician". Here at Wahanda we understand. We're all about relaxing and indulging ourselves, and when we get a spare hour we don't want to spend it with a mouthful of cotton wool or having lights flashed in our eyes unless it involves a good disco beat.
But as much as we enjoy taking care of our hair and nails, deep down we know that taking care of teeth and eyes is even more important. Use your extra hour to go for that eye test or schedule that dental treatment - you never know, you might get a lollipop for good behaviour.
Wobbly bits
"I'd love to start exercising but I just don't have the time". Does this sound familiar to you? Us too. Most of us would like to be getting more exercise but starting a new fitness regime can seem daunting. Getting started is especially difficult this time of year when it's too cold to go for a run and there's no bikini on the horizon spurring you on.
Put your extra hour to good use and start a winter fitness regime. We've just discovered Pilates On Demand, a website offering unlimited, affordable Pilates videos for any level. Which means no going out in the cold, no worrying about not being as good as members of a class, no more excuses. Grab your laptop and start that winter regime from the comfort of your own room.
Hair loss
Sometimes we put things off because we don't like thinking about them. If you're suffering from a problem like hair loss, making the decision to look into treatments can be scary, but it needn't be. There are lots of things that cause hair to thin and lots of things we can do to help. Doing a bit of research can be very comforting so think of this extra hour as the push you need to get you started.
Take a look at ThikRx, a range of clinically proven drug-free treatments for hair loss, that launched in the UK this month after success in the US. Diet can also be a contributor to thinning hair. Spend your hour researching foods that can help - for example, hair is made of protein so getting enough red meat, eggs, green veg and pulses can really make a difference - or just take the time to make a proper, protein-rich breakfast before you run out the door.
Bad skin
While we're on the subject of a healthy diet, did you know eating well can drastically improve your skin? Yes, of course you did. But you still haven't done anything about starting that new, skin-friendly diet.
Put blotches and breakouts behind you and use your time to plan or shop for a healthy new eating plan. Avoid anything greasy or processed, plan balanced meals, drink plenty of water and fill your fruit bowl till it 'runneth over'. If this extra hour has you feeling particularly inspired or pro-active why not visit a nutritionist and get some expert advice?
Health
If you're feeling a bit run-down, coldy or stressed an extra hour in bed might actually be just what the doctor ordered. Still not convinced? There are other ways to use this hour to benefit your health. You could start by stimulating those feel-good endorphins with a bit of exercise - squeeze in an extra gym session and you'll feel the benefits all week.
Not quite up to the gym? Wrap up warm and use your hour to head out and stock up on winter supplements and herbal teas. In more extreme cases squeeze in a visit to your GP, but if he or she tells you to go back to bed, we will say I told you so.