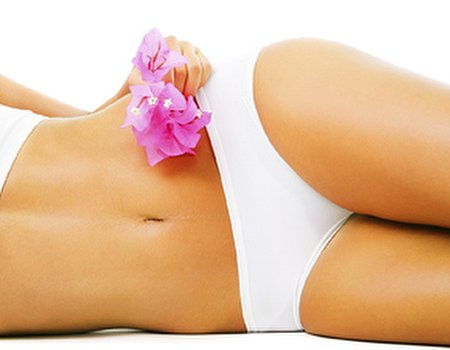 It's something most of us don't talk about all that much - and we hardly ever blog about the topic - but seeing as this Saturday is Australia Day, we thought it was only right to devote today's blog post to, ahem, Down Under. No, we're not bringing you beauty tips from that distant land "Where women glow and men plunder'', we're talking about a bit of personal bikini maintenance (to put it delicately).
Ok it's not exactly bikini season, but here at Wahanda we believe in top to toe beauty and that includes the private bits. With all the treatments, products and gadgets available, it's never been easier - or more fun - to maintain your lady parts. So without further a do, here are our top five ways to look after things below the belt.
Bush Balm
Who better to ask for tips on looking after things Down Under than Australian cosmetics company Outback Organics. Despite its rather in-your-face name, their newly launched Bush Balm is a gentle, fragrance-free lotion designed specifically to be applied after intimate waxing to help reduce redness and soothe irritation. The lotion contains a mix of cucumber and aloe vera to calm and cool skin, as well as frankincense extract to take away the sting that sometimes comes after waxing or shaving. Probably not one to leave on display in your bathroom though. Available for £11.99 from www.outbackorganics.co.uk.
No Wax strips
Here at Wahanda we're all about looking good without having to spend a fortune so we love a bit of DIY beauty - just not when it comes to waxing. Those of you who have tried it yourselves might have stumbled at hurdles like getting wax to the right temperature, sticking your fingers together with it, or, having applied the wax and waxing strip, being too scared to pull it off. Well thank goodness for Parissa's Strip-free Hot Wax which simply requires users to warm up, spread on and peel off. The dry wax gently lifts away short, coarse hair leaving ultra-smooth skin that lasts up to 8 weeks. The whole process is clean, easy and (according to many) a bit less painful than regular waxing. We knew something like this would come along one day.
Gadget
If, however, you and your down under have had enough of waxing, perhaps it's time you invest in a hi-tech gadget to eliminate the pain – it is 2013 after all. The no!no! 8800 hair removal system promises to painlessly remove hair from anywhere on the body including the face, legs and bikini line. The no!no! 8800 works to weaken the hair follicle over time by conducting heat down the hair shaft. Simply glide the rollerball over your skin, against the grain of hair growth as you would a razor. After use, use the no!no! buffer to exfoliate the area before moisturising the skin leaving it silky smooth and discouraging future hair growth. Available from www.johnlewis.com for £173.99.
Stencils
For the more artistic among you - or anyone in the market for a new look - there are now hundreds of products and treatments designed for decorating your nether regions, the most popular being Vajazzling - which involves applying sparkly gems to a recently waxed bikini line. If bling's not your thing you could always try Betty Charmcils Bikini Stencils. Available in a variety of fun shapes, these stencils can be used with hair removal cream or wax to create unique designs to "charm your Betty". A set of eight designs including a bow, a flower and a peace sign costs £5.99 and is available from www.body4real.co.uk. Get yours today…if you dare.
Vajacial
Of course, as any true rhinestone fan will know, before you go for a vajazzle it might be an idea to treat yourself to a vajacial. No, we're not making this up. A vajacial, also known as a bikini facial, aims to clear away any lumps, blackheads and ingrown hairs left behind by waxing and shaving. Treatments usually last about 30 minutes and involve misty vapours being directed onto the area to open pores, before ingrown hairs are plucked and your bikini area is gently exfoliated. Next, a soothing antibacterial mask is applied to reduce irritation, hydrate the area and ward off future bumps and blemishes. There, you really do learn something new every day.