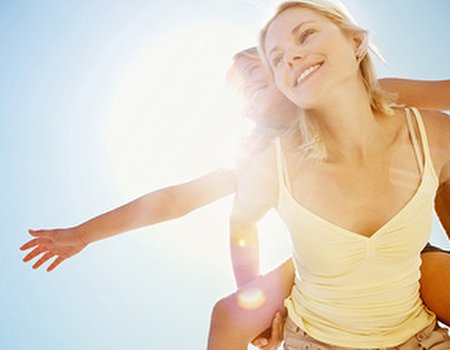 It's the first week of September which means one thing: back to school. Oh, how we remember that heart-breaking realisation that those six wonderful weeks of summer are over for another year. What we didn't realise aged seven, was that as mum waved us in from the school gates she was doing it with chipped nails and an expression of relief. Having spent a small fortune on 99s (which should be renamed '1.50s' by now, surely) trips to the cinema and the odd happy meal she hadn't been able to treat herself for a month and a half.
In fact, a recent survey discovered that with holidays abroad, expensive day trips and childcare it's estimated that the average family spends a whopping £379 a week on entertaining the kids during the summer break. Multiply that by six and you're looking at a hefty £2,274. Scary, right?
So now that the little darlings have returned to school, we've been getting studious at Wahanda HQ. After a little bit of 'quiet time' and with our thinking caps firmly on we've come up with three ways for mums to indulge in a much-needed spa visit on a post-summer-holiday budget.
1. Bring a buddy
Got any friends who've had a similarly costly summer who would love nothing more than a day of reprieve at a spa? (If not, by the way, there are a few lovely ladies at Wahanda HQ who would be more than happy to help out.) Present them with an offer no woman can refuse: a 2 for 1 deal. Half the price and double the opportunity to gossip, vent or simply thank each other for participating before heading in separate directions to focus on 'me time' – bliss.
2. Go off-peak
Embrace the fact that your free time no longer needs to be spent in the shallow end of the local pool, desperately coming up with creative games that involve being quiet and sitting very still. Take a look at your schedule and book yourself in for a treatment at an off-peak time. Many spas offer midweek offers, meaning lower prices and fewer people to disturb your R&R.
3. Head for the hills
Well, sort of. Some London spas tend to be a little pricey thanks to the glitz and glamour of its surroundings. Take a break from the hustle and bustle and try a spa outside the city. What could be more relaxing than a bit of country air? It's the best place to be now that you have some time to breathe…