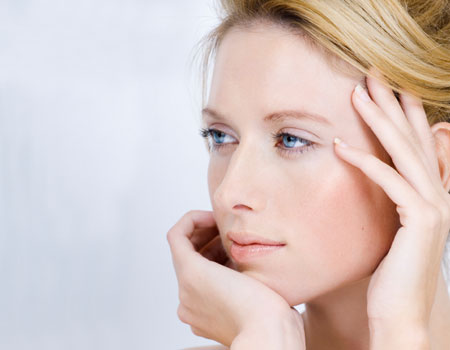 No matter how good your face cream or how committed you are to your daily facial exercises, they say you can always tell a woman's real age by looking at her hands. According to a recent survey by British Cosmeceuticals brand Transformulas, the majority of British woman agree. Asked which parts of the body are the biggest 'give-aways' when it comes to ageing, the surveyed women voted hands number one, beating both grey hair and wrinkles.
Further to this, a massive 80 per cent of the women surveyed were sure they would notice if another woman's hands looked elderly when they met her. Almost half the women (42 per cent) admitted that their hands first started showing signs of ageing at the age of 34, and 33 per cent of married women said they worried on their wedding day that their rings would draw attention to their mature or damaged looking skin.
A symptom of the age we live in (pun not intended), the new fixation on hands has led to a recent increase in requests for anti-ageing hand procedures (cosmetic surgery clinic Transform reported an 18 per cent increase in interest last year) and A-list women like – the often too body confident – Madonna rarely being photographed without gloves.
Surprising, then, that of the women surveyed only 53 per cent regularly moisturise their mitts. Rosalind Chapman, founder of Transformulas, says: 'We tend to focus more on our face and hair - yet our hands quickly show signs of ageing due to their lower levels of natural fats and vulnerability to external elements.'
So what can we do to delay (and possible even reverse) the ageing process on our hands? Moisturise. Actually make that: moisturise, moisturise, moisturise! A huge number of us swear by anti-ageing creams for our face, it's time we start thinking about out hands too. Here are our top five: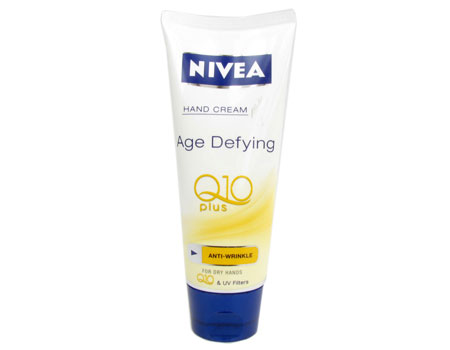 Nivea Q10 Plus Age Defying Hand Cream, £1.52
Nivea Q10 Plus Age Defying enriches the natural levels of Q10 (a natural component in the skin which keeps it looking young) giving skin the energy it needs to stay firm and supple, while added UVA and UVB filters help prevent further signs of ageing developing. Bonus, it smells lovely.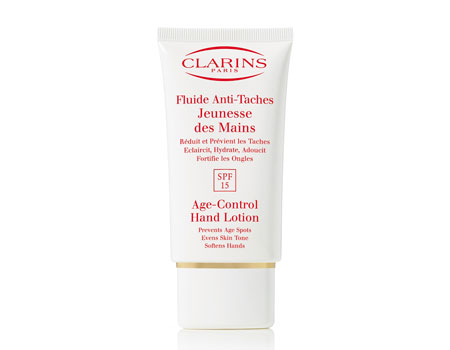 Clarins Age-Control Hand Lotion, £21
This lightweight lotion — with Mulberry and Grape extracts — helps lighten the appearance of dark spots and protect skin from future ageing with UVA/UVB sunscreens. Best of all, it's thoroughly nourishing, helping to heal dry skin, lock in moisture and strengthen nails.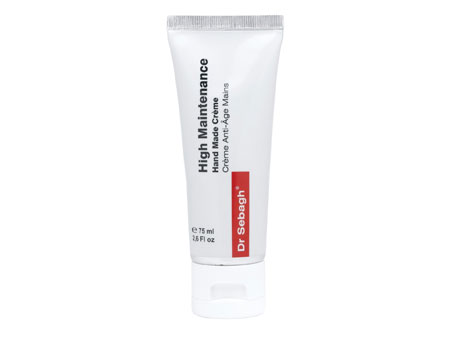 Dr Sebagh High Maintenance Hand Made Crème, £35
A little pricier than most, this hand crème is worth every penny. Packed with antioxidants, barrier building lipids and collagen boosters, use as an intensive treatment once a week to stop signs of ageing, moisturise skin and repair and protect hands. Seriously, it's like magic.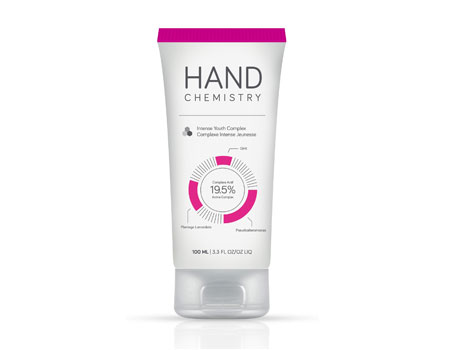 Hand Chemistry Intense Youth Complex Hand Cream, £18.99
Using a combination of 'next generation ingredients' like Tremella Fuciformis Sporocarp (it's a close relative of the mushroom, but we'd never heard of it either), Hand Chemistry targets the eight signs of hand ageing: firmness, elasticity, density, evenness, brightness, texture, smoothness and hydration. Thanks to the active concentration, Hand Chemistry promises visible results in 11 days. Quick, someone tell Madonna.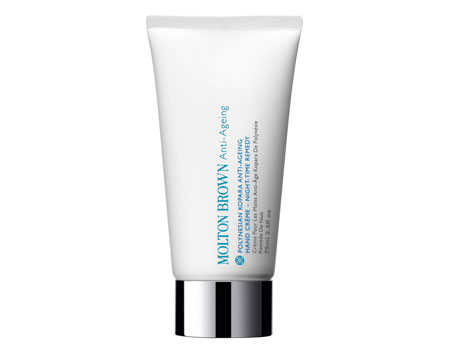 Molton Brown Polynesian Kopara Anti-Ageing Hand Crème, £25
Molton Brown's Polynesian Kopara Anti-Ageing Hand Crème is as posh as it sounds. Made from the rare Polynesian Kopara – a marine extract found in saltwater lagoons on Polynesia – red algae and manilkara leaf, the exotic formula works to improve nail resilience and stop skin from sagging. Use a little bit before bed and it will work it's magic over night.