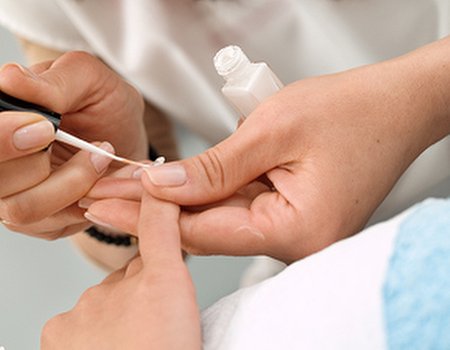 The temperature's rising, the snow has thawed, and the sun's come out (briefly). It can only mean one thing – spring is on its way. Ok, we might be getting slightly ahead of ourselves. We've still got a good few weeks ahead of us that are bound to be spent wearing winter coats and woolly hats, but that doesn't mean we can't start embracing some of spring 2013's hottest beauty trends,
While some of next season's make up looks might not be ideal with your winter wardrobe – no one's going to notice that new lippy when it's hidden under a scarf – it's never too early to start experimenting with a new manicure. Give yourself a head start and take a look at our five favourite nail trends for spring summer 2013. The gloves are coming off…in a few weeks.
Nude
Nude nails were all over catwalks at London Fashion week with milky shades at Marc Jacobs and an updated French manicure from Chanel. It might sound simple enough, but to nail this trend (pun intended) it's all about keeping away from traditional pinks and finding the right colour for your skin tone. To make finding that perfect shade a little easier, Revlon are narrowing the search with their new collection Mannequin Hands. This range of eight different shades of nude promises to have something to suit everyone and it's out next month. We're counting the days.
Tough nails
In contrast to the traditional pastels and brights of spring-time, this year the trend for tougher nails in dark, romantic hues is set to be huge. With designers including Anna Sui and Vera Wang finishing off their spring summer looks with dramatically dark nails, wintry shades of blue, green, purple and even black are all set to make the transition into the new season. If you fancy taking the trend one step further, follow Alexa Chung's lead (always a good idea when it comes to trends) and add a touch of Hell's Angel to a floral dress with the Nails Inc Bling It On Leather & Skulls in Black. Rock on.
Texture
2012 was the year that changed the finish of nails with the introduction of velvet and caviar manicures, and a fondness for 3D nail art. The texture trend is set to continue into 2013 with an even wider variety of finishes around next season. If you're tempted by tough talons, you might want to try concrete finish nails. Both Nails Inc and Barry M are bringing out ranges of polishes with a matte, grainy finish and we love the way they add an edge to ice cream hues. Illamasqua are going with a softer take on the trend with their range of pastel shades, decorated with flecks of black to resemble speckled eggs. Speckled Nails will be available from January 31st and we can't wait to get our hands on them. Or get them on our hands rather.
Ombre
Thanks to trends like dip-dye and recession roots, the word 'ombre' - meaning the graduation of colour - has well and truly made its way into our beauty vocabulary over the past year. Well ombre appears to be heading for a 2013 update as it is set to be the biggest DIY nail trend of the year. Here's how:
Take two shades of polish, a makeup sponge, a toothpick and a sheet of plastic (a plastic document wallet for example).
Paint nails with the lightest of the two colours and wait for them to dry.
Paint a large blob of each colour, side by side, onto the plastic and use the toothpick to mix together where the shades meet.
Gently dab the makeup sponge onto the polish mixture then dab it gently onto your nail and keep layering until you reach the desired effect.
Emerald
Every 12 months, colour agency Pantone elects one shade as colour of the year, often sparking trends in the worlds of fashion and beauty. This year it's emerald, which might explain why the likes of Stella Mcartney, Christian Dior and Kenzo featured it on eyes and nails during London Fashion Week. We love this easy trend and think green nails are the perfect way to inject a little colour to your look before spring arrives. Emerald City by Revlon is sultry, shimmery and dark – and our favourite way to wear this trend. But, for something a little less heavy try Bad Apple's 3D Russet, a marble shade of green and gold. We'll be green with envy.
Need some help to make your nails look polished? Find nail salons near you and even book in for a treatment today here on Wahanda.