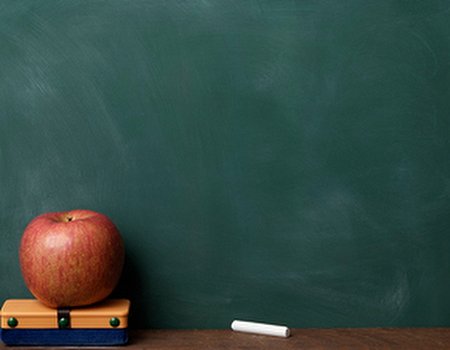 Have you ever found yourself feeling a little out of your depth in a conversation? Maybe you were stumped by an interview question you didn't fully understand? Or maybe, sacre bleu you've found yourself on a date with a gorgeous Frenchman who doesn't speak a word of English.
We find it's happening to us more and more just watching TV or flicking through a magazine. We love finding out about new wonder products for our skin and hair, but sometimes the ingredients and technologies behind them look so complicated they might as well be written in a foreign language.
When it comes to health and beauty, we believe things should be as simple as possible - how are we supposed to know which moisturiser is best if we can't tell what it does? We've had the dictionary out here and have translated some of the most confusing beauty buzz words around. We know they're good for us, but what do they do? Let's find out...
Peptides
If you've ever found yourself on the hunt for a new anti-ageing product, chances are you'll have come across the word 'peptides'. It's written all over anti-ageing packaging and we've heard it in an advert or two, but what does it mean? Peptides are produced when the skin ages and collagen levels decrease. These peptides then send a message to the skin informing it of the loss of collagen and telling it to generate more. When we use cleansers and moisturisers to put extra peptides on our skin, it is tricked into thinking they are the result of a collagen breakdown and it sets to work producing more collagen, which is great because extra collagen means better elasticity and fewer wrinkles.
Enzymes
Another word that crops up a lot in anti-ageing is 'enzymes'. We remember learning something about them in GCSE science but that was a long time ago – hence the need for the wrinkle cream. Here's a little refresher: enzymes are biological catalysts, generated by a living organism (that's us) to speed up chemical reactions in cells. When we use a cleanser or moisturiser containing enzymes, they react with skin cells and as a result they get rid of any dead cells on the surface, leaving skin looking smooth and youthful.
SLS
SLS, or Sodium Laureth Sulphate to be precise, is the chemical name for a foaming agent used in many soaps and shampoos. SLS is effective and inexpensive so it's pretty popular in the cosmetics industry, but it's one to watch out for if you have sensitive skin. SLS works a bit like a detergent and, like many detergents, it can be a bit rough on some skin and lead to irritation. So while the front of a shower gel bottle might say 'gentle', if it says SLS on the back, and you have sensitive skin you might find it's not quite gentle enough. Stick to soaps and shampoos that use natural foaming agents. There are some great ones on www.thenaturalskincarecompany.co.uk
Ceramides
Ceramides might sound like something you straighten your hair with, but they are actually a type of lipid (molecules that make up the structure and function of living cells) found in the top layer of the skin. Ceramides act a bit like a glue to keep cells in order while also retaining water molecules, keeping skin moisturised. Ceramides are, therefore, used a lot in products that target dry skin and, since they decrease as we get older (doesn't everything), anti-ageing products.
PH
Here's one we should all remember from year 9 science. Does anyone know what PH stands for? Well I do, which is Pretty Handy as the term PH pops up a lot in the world of cosmetics. PH stands for Potential Hydrogen and it refers to a scale (0 to 14) that measures how acidic or alkaline a liquid is. The PH levels of certain products are important because our skin has a natural PH level of roughly 5.5. This rating is because the top layer of our skin is actually slightly acidic. This acidity helps skin retain moisture and keep bacteria out. If you use a soap that's too alkaline, it will break up the acid in your skin, causing dryness. To maintain this protective layer it is recommended that we use products with a PH level close to our skin's natural level. Pretty Helpful , right?