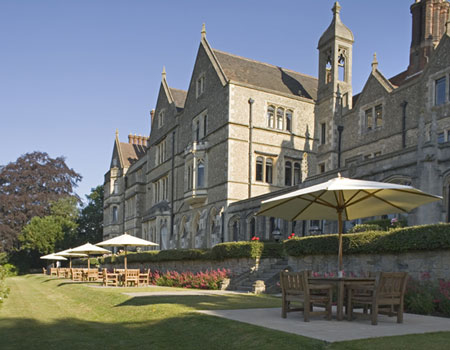 When the weather outside is frightful there's nothing more delightful that finding somewhere cosy and warming up with a cup of tea, roaring fire or – our personal favourite – a thermal spa treatment. There's something about this time of year that makes escaping for a day or two to a traditional, country house seem particularly appealing, so as we huddle up in preparation for another great British winter we thought we'd round up a few of our cosiest country manors. Check out the most luxurious ways to hibernate this season…
Nutfield Priory
Located in Redhill, Surrey the Spa at Nutfield Priory sits upon a thickly wooded ridge next to the stunning Nutfield Priory Hotel, providing a tranquil and rural setting for guests to escape everyday life and thoroughly recuperate. Whether you're there for a day or overnight escape, guests can enjoy full use of facilities (including a swimming pool, Jacuzzi, sauna, steam room, brasserie, bar and gym) and a menu of luxury treatments from Espa, Essie, Neom and Murad. It's also where the Made in Chesea girls had a bit of a bust-up earlier in the series. Not that we watch it or anything...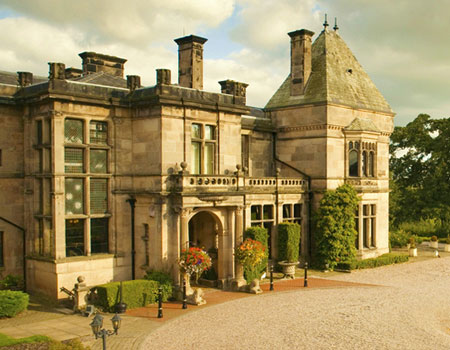 Rookery Hall
Set amid 38 acres of stunning Cheshire countryside, Rookery Hall is a country house turned lavish hotel that dates back to 1816. Within its historic walls, guests might be surprised to find a rather modern spa which is home to a number of warming facilities including a crystal steam room, traditional sauna, rasul and hydrotherapy pool. It's also the romantic setting David Beckham chose to pop the question to Victoria back in 1997, and the proud recipient of 5 bubbles from the Good Spa Guide.
The Carrick Club and Spa at Cameron House
Anyone feeling particularly festive and eager to get into the winter spirit might enjoy a trip to an even colder climate. Situated on the bonny, bonny banks of Loch Lomand, the Carrick Club & Spa at Cameron House combines relaxation with invigorating personal training to help guests find a balance inside and out. Located amid some of Scotland's most picturesque countryside, Carrick Club & Spa makes a beautiful location for romantic and relaxing escapes this winter. If the weather does turn a little too cold for any nesh(*) southerners you can always retreat to the whirlpool spa, steam room or one of the saunas.
(*) susceptible to cold weather - according to our Midlands colleague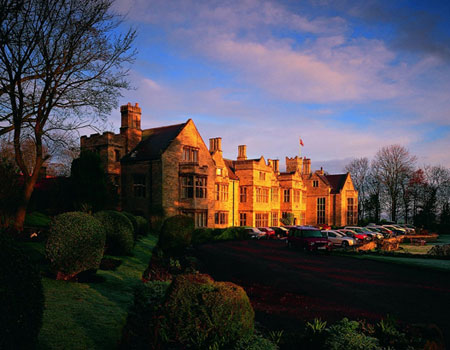 Beauty Rooms at Redworth Hall Hotel
Redworth Hall Hotel is a Jacobean manor house turned country hotel in County Durham. It's traditional appearance (dating back to 1693), rural setting amid 150 acres of English woodland, and state-of-the-art Beauty Rooms make it the ideal destination for a relaxing country break this season. With a treatment menu offering everything from anti-cellulite treatments to an array of facials by luxury spa brand Decleor, and a variety of spa day and break packages (we'll take a Two Night Revitalise Spa Break thank you) if the stunning grounds aren't enough for you you're bound to find something to suit you inside.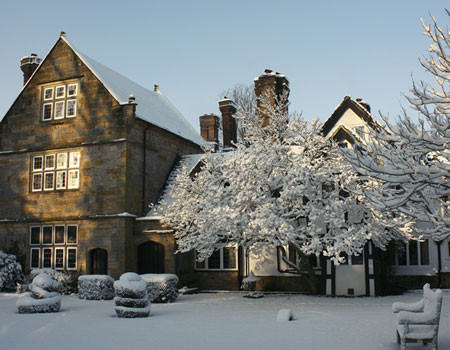 The Spa at Ockenden Manor
Ockenden Manor Hotel is an Elizabethan building set among nine acres of picturesque parklands and gardens. Within the grounds lies a 19th century walled garden which houses the hotel's neighbouring spa: the spa at Ockenden Manor Hotel, West Sussex. Designed as a truly private haven away from the hustle and bustle of the rest of the world, the spa at Ockenden Manor offers guests a variety of warming facilities including a hot tub, sauna, steam room and floatation tank. Or, if you're willing to brave wintry conditions for the sake of health and beauty, you might consider braving the chilly sounding rain shower, ice fountain and swimming pools supplied by the spa's own natural spring. Brrrrr.