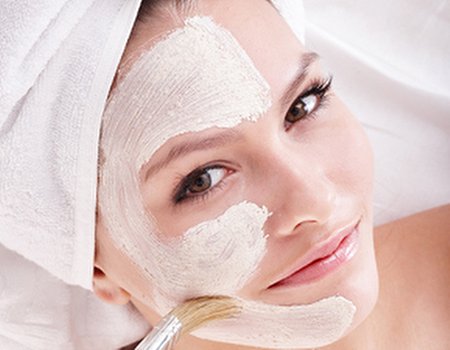 The spookiest night of the year is upon us, so to get us in the Halloween spirit here at Wahanda we've been thinking about all the things that really scare us. For a bunch of beauty experts you'd be surprised at how many of them are beauty related.
Even heard the expression 'beauty is pain'? Well for many of us, beauty can also mean 'fear'. Perhaps the fear of a little pain is putting you off waxing? Or maybe it's the fear of looking silly putting you off that first time spa visit. Whatever it is, here at Wahanda we believe beauty should be fun and fear-free. So to make things a bit less scary for you all this Halloween we've come up with this fearless guide to some of the most frightening beauty treatments around. No more hiding behind the sofa ladies...
Waxing
We all know waxing can be a little bit painful, but most of us that have tried it would agree that it's not as bad as you think, it's over before you know it and the results are definitely worth it. Kind of like childbirth. Kidding! So really it's a case of feel the fear and do it anyway. Or, alternatively, you could try Lycon waxing which works like traditional hot wax except it is much thinner so it can be used on shorter hair, making it relatively pain-free and much less messy - it's a Wahanda favourite.
Spa
Remember your first day at a new job? Scary wasn't it. You didn't know to wear, where to put your bag and were convinced that everyone was giggling at your inexperience. Well the first time you visit a spa can feel a bit like this, particularly if you're trying out a new treatment. But rest assured most spas are a lovely, relaxing environment. The staff are friendly, the music is soothing and the treatments are divine. But if you've got first day jitters why not take a look at our beginner's guide to spas. Decide which is right for you then take advantage of one of our two for one deals and bring a friend along.
Laser treatments
If you've ever seen Goldfinger, the word 'laser' might conjure up images of James Bond strapped to a table about to be sawn in half by a (slightly unconvincing) beam of red light. In real life, lasers aren't necessarily red, they aren't operated by Bond villains and most important of all, they don't hurt. Whether it's thread vein removal, hair removal or a skin treatment you're interested in, if you speak to someone who has experienced it they will tell you that it doesn't hurt. When the laser hits the skin, the sensation is a bit like an elastic band being snapped on the skin. Not quite a massage, but not exactly painful. And with effects that can last a lifetime, this is one fear that is definitely worth overcoming.
Colonics
OK, we're not going to lie to you. You've asked for the truth and you deserve to hear it straight. Colonic irrigation is no one's favourite treatment. Without going into too much detail it involves cleansing your colon by flushing it out with purified water. It is a very effective way to treat constipation and irritable bowel syndrome, but it remains – understandably – a rather daunting idea. If you think it could help but are too scared to go for it, why not try the less scary and less, ahem, intrusive colonic massage. A colonic massage involves 30-45 minutes of massaging the abdomen to help loosen waste, cleanse the colon and detoxify the body.
Dracula therapy
Dracula, the Count, King of the vampires. Whatever you call him, chances are you've heard of him. With a murderous reputation and penchant for drinking the blood of young virgins, Dracula is a pretty scary guy. Fortunately, he's fictional and he has absolutely nothing to do with this beauty treatment. Also known as S3 therapy, Dracula therapy is an anti-ageing treatment developed by dentists to repair receding gums. It works by extracting blood from the body (not with fangs) adding vitamin C and amino acids - which help cells regenerate DNA to repair wrinkles and scars – and injecting it back into the body. This treatment is relatively new and we'll admit, a little scary. However, the results are said to be fantastic so if you do fancy trying it out just be sure to arm yourself with plenty of garlic and holy water, just in case.