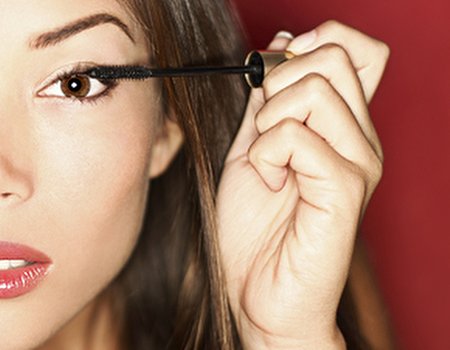 When it comes to things that are past their best, we women have a couple of rules we seem to live by. There are certain items of clothing with sentimental attachments that, no matter how worn or how 'eighties', we will keep forever. However, when it comes to perishable goods we're a lot more vigilant about getting rid – once you've put sour milk in your tea once you'll never do it again. When it comes to makeup, however, the rules get a little blurred.
The lipstick you wore on your wedding day, that never-fails eye shadow or the expensive mascara you pawned your minidisc player to buy. They might hold fond memories but, used beyond their expiry date, they also 'hold' all kinds of bacteria. Yet, according to a recent survey, 82% of us women choose to ignore the 'best-by' dates on our makeup, choosing vanity, convenience or perhaps sentimentality over hygiene.
The survey, conducted by MyVoucherCodes.co.uk found that 78% of the women questioned had no idea that their make-up had a shelf life at all. However, when asked to explain why they kept their products past their sell by date, a third of the women admitted that they 'didn't want to waste the product', while 26% said they 'couldn't afford to replace it' and 11% believe products are still usable after the expiry date. A suspicious 18% of the women even stated that they believe the expiry date is nothing more than 'a ploy' from cosmetic companies to get consumers to buy more often.
Of all our everyday products, mascara and eye-shadow were the top two products that women were most likely to use beyond their use by date. As we rifled through our makeup bags here at HQ and came across eye-shadows from the nineties and a couple of mascaras that have been discontinued we had to agree. Shocked at our own cosmetic carelessness we called on a professional to find out how to rectify our messy makeup bags. Celebrity makeup Claire Louise Mazik gave us these tips to keep our make up regime as hygienic as possible:
Mascaras have the shortest shelf life of all make up and tend to go off within 2-3 months.
Once they start drying up or flaking its time to throw away and buy a new one.
With any makeup, good hygiene will prolong usage. Always use clean brushes and sponges for application, give lipsticks a wipe over after each application and sharpen pencils before use.
Remember to keep lids shut and bottle tops on and store makeup in a cool dry place away from direct sunlight.
Any make up that starts looking different, develops a film or has a strange odour has gone off and should be thrown out.
If you have an infection such as a cold sore or eye infection it's a good idea to avoid using makeup on that area until it has healed to prevent spreading and contamination of your makeup. Throw away any cosmetics you've used from the time the infection occurred and replace with new ones.
Brushes, sponges and applicators are a breeding ground for germs that can transfer bacteria from face to product and back and so need to be kept clean - as do hands and fingers!
Brushes should be washed a minimum of once a week. They can be washed using a mild shampoo, washing up liquid or many companies make their own brush cleanser. The more frequently you wash them the less time consuming the process will become. Sponges should also be replaced frequently.
With makeup I use infrequently, I write on the date I opened it to serve as a reminder. Once opened, I wouldn't keep anything longer than two years just to be on the safe side.