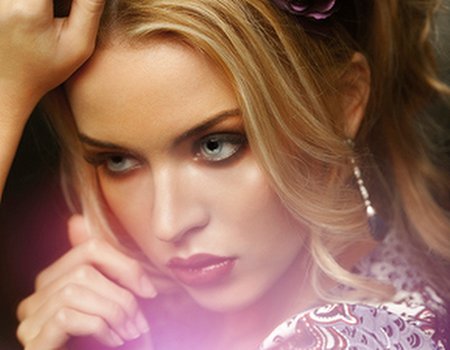 Remember, remember the fifth of November. Gunpowder, treason, warm clothes and crowds of people 'oohing' and 'aahing' at the sky. We love Bonfire Night. The fireworks, the toffee apples and the first opportunity of the year to wrap up in warm clothes and really get into the winter spirit.
Here at Wahanda we like to complete any new outfit with a makeup look to match, and what could go better with fireworks, bonfires and a warm woolly hat than a seriously smokey eye?
The smokey eye isn't just a hot look for Bonfire Night, but the whole of autumn/winter 2012 so to make sure we get it right we asked Hayley Sparkes, makeup and fashion stylist and beauty presenter for ITV This Morning, for a few tips...
Expert tips: how to do smokey eyes
Before you apply any eye shadow it's vital to apply a primer to the eye lids. This will ensure that the shadow doesn't crease throughout the day and also that is lasts much longer. Simply swipe the primer across the eyelid and give it a few seconds to dry before you start the next step. I love Urban Decay's Primer Potion and MAC's paint pots.
Grey and black shadows aren't the only options for smokey eyes. Experiment with other colours; jewel tones also look amazing. Apply a light base colour over the lid then team this with a darker hue and blend into the socket line and outer corner of the eyes. Apply a small amount of shadow at a time and build up the intensity until you get the desired effect.
Invest in good quality eye shadow brushes, they are essential for this look as blending is key. MAC brushes are the professional choice but Blush Cosmetics offer affordable alternatives. Use to apply a highlighting product or shadow to the brow bone and the inner corner of the eyes.
Apply a complementary eye liner as close to the lower lash line as you can and smudge in well. Either apply another line of eye liner underneath the eyes or a thin line of eye shadow under the eye with a very fine brush - once again, don't forget to blend.
A smokey eye wouldn't be complete without lashings of mascara. I have tried tonnes of mascaras over the years and the ones that have impressed me the most include Lash Creme Mascara from SBC, Volume Glamour Max Definition Mascara from Bourjois and Scandal Eyes Mascara from Rimmel. If your lashes are not long and curly, set them with lash curlers to really open up the eyes.
It can be easy to make one eye darker than the other so always check both sides are equal and adjust accordingly if needed.
Finally remember practice makes perfect – don't leave it until the night you are going out to create this look, have a run through beforehand and you're sure to look smoking!
Wahanda's top 3 tools for smokey eyes:
The best things come in small packages. Gosh Smokey Eye Palettes (£7.99) contain four different gorgeously smokey shades perfect for building intensity, shading and highlighting. Best of all they're small enough to take out with you for any late night touch ups. Available from Superdrug nationwide.
We love Smooch eye shadow duos (£9.50). Not only for their cute packaging and brilliant names, but they're also pretty darn good for creating a smokey eye. We love Purple Haze for a smokey jewel-toned look or Gold Rush for something a little warmer on a cold winter night.
As Hayley points out, good brushes are essential for creating this smokey look. If you don't fancy forking out for a professional set, the Cosmopolitan Smokey Eyes Brush Set (£7.59) is brilliant. Each set contains a base brush, an angled brush and a smudger brush - what more do you need?
For more tips follow Hayley on Twitter @hayleysparkes or check out www.hayleysparkes.co.uk