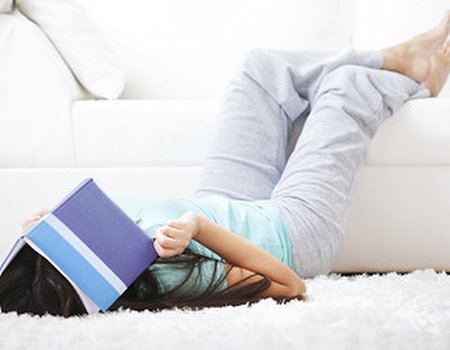 Festivals, carnivals or over-zealous DIY, whatever you got up to over the long weekend there's a good chance that after three days off you could use a bit of a rest. Fortunately for you, here at Wahanda we've devoted our bank holiday Monday to thinking of ways to recover and readjust to working life...
Festival
Just arrived home from a weekend of camping, glamping or other festival festivities? First things first, you're probably in need of a warm bath and nice long sleep to get you feeling like you again. If days of dancing and nights spent trying to get comfortable on hard ground have left you feeling achy it'll probably take a few days before you get completely back to normal. Speed up the process - and make the first day back a little easier - by treating yourself to a lunchtime or post-work massage. Extreme cases might require the help of a Hydrotherm massage. These three dimensional massages are carried out while a client lies face up on two cushions filled with warm water. The idea is that a therapist can then massage the front, back and sides of the body without interruption (which is preferable for both client and therapist), allowing you to remain warm, comfortable and fully supported throughout - helping you forget about all that mud and any unpleasant portaloo experiences you may have had.
Carnival
Spent the weekend covered in face-paint, eating and drinking unwisely and staying up late? Sounds great... but not for your skin. Make sure you remove the last remnants of glitter and repair the damage a weekend of partying can do to your skin with a thorough cleansing session. Micellar Water cleans away makeup, dirt and impurities in one and has become one of the most talked about things in the beauty world in recent months. Already a cult beauty product in France, it's traveled the channel and is quickly becoming a must-have here in the UK, with variations from brands like Lancôme, La Roche Posay and L'Oréal. We've been testing out Crealine H2O by Bioderma and love the ease of using one product to remove all manner of sins and the feeling of freshness it leaves on your skin - perfect for erasing traces of a tiresome weekend. Crealine H2O is available from BeautyMART at Harvey Nichols, but if you're not feeling up to a spot of self cleansing why not let someone else do your dirty work and treat yourself to a professional facial - after all, you must be exhausted.
Back to work blues
We don't really get these here at Wahanda, but we've heard they can make heading back to work after a particularly good weekend pretty difficult. If you are suffering from a case of long-weekend-inspired back to work blues, there's only one thing for it: you're going to have to treat yourself. What will it be? A morale-boosting mani? Pick-me-up pedicure? Or a 'my hair looks so fabulous even a nightmare commute won't get me down' cut? With four months to go until the next bank holiday we think you deserve it. So do we now we think about it...