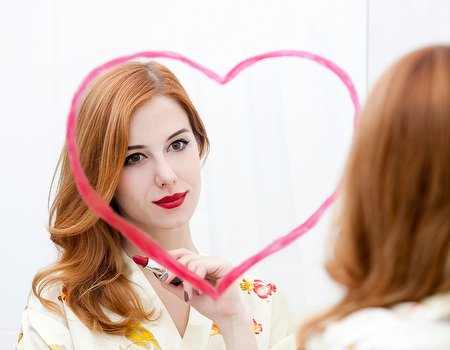 They say the course of true love never did run smooth, but when you're hoping for a date to go well there are a few obstacles you can get out of the way in advance. For example: always plan your outfit the day before, never leave it till the last minute to check tights for ladders, and last but not least; waxing. And they say romance is dead…
We know it hurts but, for many of us, waxing is a key part of 'date night'. Fortunately for us all, there are a few things we can do to make the process a little less painful. No, we're not just waxing lyrical, with Valentine's Day very nearly here, we've spoken to waxing expert Bella Neale from Cucumba, and put together this list of top tips for (almost) painless waxing…
When to wax
As if the cramps, tears and insatiable chocolate cravings weren't enough to deal with, that time of the month can also make the waxing process more painful as skin is extra sensitive. If you're especially scared avoid going just before or during your period. The experience is also said to be slightly more painful for pregnant women, but given what's around the corner we're sure you can handle it…
Acidity
Ever since Victoria Beckham named her new favourite alkaline diet we've been trying to cut down on how much 'acid' we consume but we had no idea that cutting the stuff could make waxing more bearable. High levels of acidity make skin extra sensitive, so cut down on things like caffeine, alcohol and smoking in the run up to a wax. Cucumba particularly recommend we avoid waxing when hungover as skin is likely to be more sensitive, not to mention your head and stomach…
Hair length
If your hair is too long your wax is more likely to hurt. If it is too short you'll be back in a few weeks to go through the whole ordeal again. When it comes to waxing you'll benefit from growing your hair to a length that is, to quote Goldilocks (who given her name probably new a thing or two about hair growth), 'just right'. Keep yours between a quarter and half an inch long for optimum results.
Beware the razor
If you have ever shaved between waxes there's a good chance your therapist will have noticed the effect and presumably told you off about it, Bella Neale is no exception. One of the best things about waxing is that the more you do it the easier it becomes and, eventually, hair begins to grow back lighter. Shaving between waxes causes hair to grow back thicker making it more painful to remove. Don't do it.
Exfoliate
Exfoliating every couple of days helps prevent the development of ingrown hairs and clears the skin making it easier for hair to be pulled from the follicle. Use a scrub like St Ives Invigorating Apricot Scrub while in the shower before and after waxing.
Ice ice baby
Or 'no ice, ice baby' to be precise. While many women swear by numbing an area with an ice cube before going for a wax, this will actually have the opposite effect. Ice might leave skin feeling a little tingly and numb but the cold causes the pores to close making it much more difficult to pull the hair out. Many women find taking a pain killer before waxing helps ease the pain, but Bella puts the numbing effect down to 'mind over matter'. Still, if it works for you…
Hotwax
Bella's most important waxing tip is to always, always go for hot wax rather than strip wax. Hot wax is spread onto the skin and peeled away when it has set slightly. The method is thought to be less painful than strip wax and, according to many, better at pulling the hair from the root. Hot wax is also believed to lead to fewer painful after-effects such as in grown hairs, so much better for sensitive souls.
Wahanda says Relax
Public speaking, a first date, a bikini wax. Difficult situations will always be made easier if you are able to relax a little. Tense muscles can make the process more difficult and therefore more painful, plus you're better equipped to deal with a little pain if you are feeling relaxed. Breathe deeply, distract yourself by chatting to your therapist and, if all else fails, take Bella's advice and have a glass of wine. Any excuse.