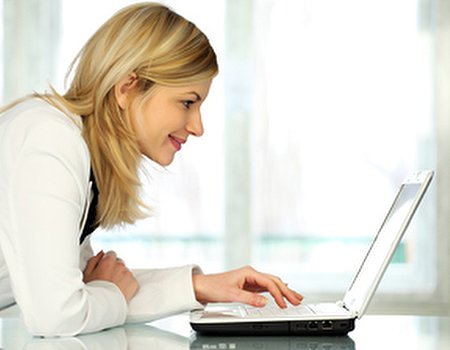 We've all experienced that dreaded 'Monday morning feeling', the one that makes us snooze our alarms, pull the duvet over our heads and wail that the weekends are too short. Has anyone else ever had this Monday feeling on a Wednesday?
What you're experiencing is a mid-week slump and although it might display similar symptoms to the Monday morning feeling it's actually caused by a number of factors we encounter during the working week that leave us tired, stressed and a little bit moody. Want to know how to beat the mid-week slump and be the perkiest person in your office this Wednesday? Course you do.
Beat stress
Maybe it's a busy day or you're struggling with a particularly hard task. Whatever the cause, stress affects us all, but there are a few things you can do to help:
Always prioritise your work load. Make a 'to do' list and organise it in order of urgency, you'll feel instantly more organised and in control.
If there's something that you're having trouble crossing off, talk it through with a colleague. A problem shared is a problem halved after all.
Sometimes when we're busy we feel like we don't even have time to grab a sandwich but we need energy from food in order to concentrate, so always take a lunch break.
If you find yourself feeling panicky, calm yourself down with some therapeutic breathing. Try inhaling for four seconds, holding for four, exhaling for four and holding for four. See, all better.
Sit up
Work-related back pain is one of the most common reasons for sick days. Caused by bad posture, reaching and straining and – here it is again- stress, back pain can affect anyone. The biggest culprit in work-place back pain is a poor seating arrangement. Always make sure your chair is supporting your lower back and positioned at a height that allows you to use the keyboard with your wrists and forearms straight and level with the floor. Keep your feet on the ground, and ask for a footrest if this is not possible. Make sure your monitor is about an arm's length away, with the top of the screen roughly at eye level to save bending your neck, and finally make sure frequently used objects like a mouse or phone are near you.
RSI
Repetitive Strain Injury (or RSI) is a painful condition causing tenderness, aches and pains, cramp, stiffness and swelling in the body. Caused by repeating a particular activity for a long period of time, RSI from the workplace is caused by repetitive manual activity and usually affects the elbow, wrist, hands, shoulders and neck. Prevent RSI by sitting correctly (see above), taking short breaks throughout the day and positioning your keyboard and mouse at a comfortable angle. If the problem persists, or gets worse, visit your GP for advice on treatments including cool packs, supportive splints and medication.
Exercise
We don't need Mr Motivator to tell us that exercise is a great way of boosting both mood and energy levels. Not only does it increase those happy endorphins, it also decreases stress hormones like cortisol. After a long day at work, exercise is the last thing we want to do, and most of us can't get up and go for a run around the office so it is important to try to incorporate a bit of exercise into our daily routine. Here are a few suggestions:
Try cycling or walking for part of your journey to work
Walk around the office when you can. Instead of emailing a colleague pay them a visit at their desk.
Take the stairs instead of the lift and always walk up escalators.
Use your lunch break wisely. Some nice offices have access to a gym or pool and your lunch break is a great time to take advantage of these facilities. If you're not one of the lucky few, go for a fifteen minute walk (or just to the supermarket) for a similar boost.
Healthy eating
We spend the largest part of our day at work, so it's hardly surprising that it's where we consume at least a third of our daily calories. Where those calories come from can have an important effect on how we feel and perform throughout the day. A packet of biscuits might seem like just the thing to get you through the rest of the afternoon but eating a healthy lunch and snacking on things like fresh fruit and seeds will keep you feeling energised and able to focus until home time. Dehydration sounds dramatic but it's incredibly common and can manifest as a headache, sluggish feeling and difficulty concentrating, so keep drinking water throughout the day – besides, everyone knows the water cooler is the best place to catch up on office gossip.