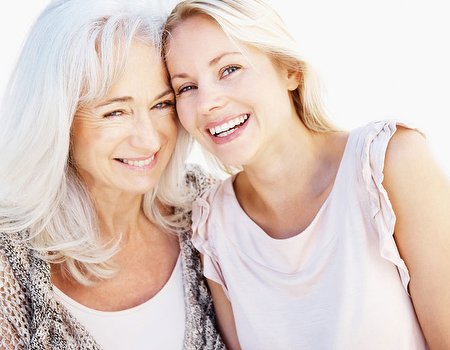 Mums, eh? They bring us into the world and then spend 24 hours a day, 365 days a year fretting over us, nagging us and generally taking care of us. In return for their unconditional love (and relentless worrying), we devote one of those 365 days to saying 'thank you' and it just happens to be this Sunday. As Mother's Day approaches, if you haven't found the perfect way to show your mum how much you appreciate her, take a look at our top five pampering gifts…
Face The World Facial
So how does a loving child show her mum exactly how much she (or he) loves her? A pampering treatment, a trip around the world - what about both? We're not made of money, but fortunately the wonderful Face The World Facial provides a realistic alternative. Specialising in holistic massage and natural skin care, Face The World is a UK-based company who seek to take customers on a round-the-world journey through a specially developed (and patented) multi-sensory treatment. The signature facial uses a combination of world music, exotic aromas, textures, temperatures and choreographed techniques taken from countries around the world to transport customers from daily life to somewhere a little more exotic – and a lot more relaxed. The result is a unique and thoroughly soothing experience, and (thanks to a few active naturals and gentle, paraben-free ingredients) beautiful, rejuvenated skin.
Sanctuary spa set
Just in time for Mother's Day, Sanctuary Spa have release their gorgeous With Love, limited edition gift set. Inside the beautiful heart-shaped gift box, lucky mum's will discover all the pampering and preening products needed to create her very own Spa at home, including Sanctuary Spa body wash, scrub and lotion, plus moisture spray, salt scrub, hand cream and more. Our favourite bit? The keepsake box was designed by Frederick Wimsett who chose to decorate with swallows because they are a symbol of love that will always return. Wimsett said: "That theme is particularly important to me, thinking of my mother, and how rarely we are able to see each other." Awww. £22 from Boots.com
Afternoon tea
Nothing says I love you like a freshly brewed cup of tea. Unfortunately, while bringing her a cuppa in bed might have cut it when you were younger, now you're a grown up you're going to have to raise the stakes. Lucky for you we have a whole range of elegant afternoon tea spa days right here on Wahanda. Take a look at our five favourites for Mother's Day, or browse all the sweet treats and spa treatments to find one that's just her cup of tea.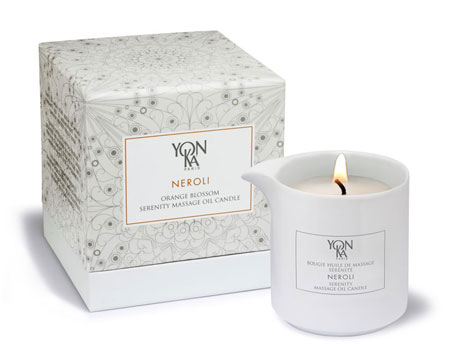 Yon-Ka candle
One gift that's always well received is a candle. Scented, soothing or ornate, these days the options are endless and to any woman who likes the odd bit of 'me time' – that's everyone and their mum, right? – they are always appreciated. Here at Wahanda we like our candles to be multi-tasking, which is why we're giving mum the Neroli Massage Oil Candle from celeb favourite spa brand Yon-Ka. Once lit, the candle gives off a calming aroma and the wax transforms into a sweet smelling and highly nourishing oil, which can either be used as a massage oil for two (let's not think about that) or a softening moisturiser that works to repair and restructure skin. £42 from yonkashop.co.uk
Chocolates
We couldn't round up our top Mother's Day gifts without including chocolate in some form. Being a somewhat health conscious lot here at Wahanda Towers (most of the time anyway), we like to keep our sweet treats as nutritious as possible, which is why we recommend you make your own this Mother's Day. We published this recipe from beauty expert (and mother of five) Liz Earle in time for the big day last year and, after tasting the results for ourselves, we thought we'd remind you all of it. Packed full of omega-goodness and healthy oils from nuts and seeds, these chocolate-free truffles keep skin strong and clear. Happy Mother's Day!
You will need:
50g each of dates, dried apricots and sunflower seeds
100g raisins
100g porridge oats
50g wheatgerm or oatmeal
20g linseeds
Juice and grated zest of 1 lemon
2 tablespoons cold-pressed rapeseed or sunflower oil
Method:
Simply whizz all of the ingredients in a food processor until they form a firm dough ball
Roll into individual truffle-sized balls and put into the fridge to 'set'
Place in cellophane bags tied with ribbon or pretty tissue-lined boxes for the perfect Mother's Day treat
Keep cool and they'll stay fresh for several weeks