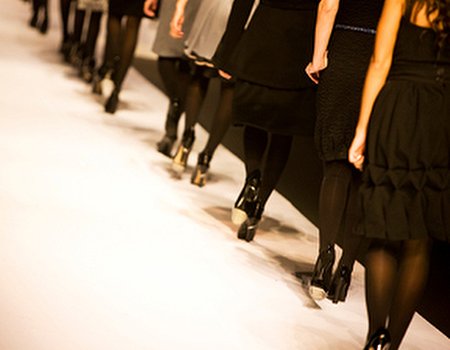 They say 'If the shoe fits, wear it'. Well what if it fits, looks great but you just can't walk in it? Here at Wahanda we're full of admiration for those women who are not only brave enough to wear sky scraper heels but elegant enough to walk in them too.
It seems at some point we've all fallen in love with a pair of shoes, taken them home, worn them once and for some reason (usually something to do with tripping) never worn them again. Now they sit in our wardrobe looking sad and making us feel guilty whenever we look at them. Sound familiar? Well just in time for party season we've decided to do something about this sorry state of footwear. We're going to make walking in heels easy and we're going to tell you how. Get ready to put your best foot forward and take a look at our top tips…
Practise
Lots of us began practicing walking in heels when we first managed to get our child-sized mitts on mother's best stilettos. But it seems somewhere along the way many of us gave up – perhaps we got distracted by a Barbie. Well now is the time to pick up where you left off, dig out those forgotten platforms and practise walking around the house. Yes it sounds obvious, but it's also the most effective way to improve your walking technique and get the chance to tackle stairs and slippery surfaces with no one looking. Practise makes perfect ladies, you heard it here first. Sort of.
Yoga
Ok, this one might sound a little out there but bear with us. Practising yoga is all about strengthening and becoming more aware of your core muscles. Better core awareness helps posture and overall balance and can, therefore, help you stay balanced, look confident and keep steady, even when wearing the most ridiculous of heels. Other side effects of practising yoga include a toned physique and general feeling of wellbeing and serenity that seem to accompany all of which will come in handy this party season.
Walk heel to toe
This one brings back memories of tap dancing age five – or trying at least. When it comes to walking in heels the key to poise and elegance is to remember: 'heel, toe, heel, toe'. Wearing shoes we don't feel entirely comfortable in can leave us with an urge to stomp a bit, placing our whole foot on the ground because it feels easier or safer. Unfortunately this isn't the best practise for our shoe, foot or pride. Putting your feet down heel first, toe second will give you better balance and a more natural-looking stride and prevent any Bambi-worthy wobbles.
Baby steps
Don't worry, we're not advocating the sale of sky-scraper heels to small children. No, we're reminding you that when in heels, small steps make life much easier. So too will straightening your spine, pushing shoulders back and making sure your shoes fit. There are lots of helpful accessories available to make things more comfortable inside the shoe. We love the Party Feet range which has everything from gel cushions to blister plasters. Imagine your head is being pulled up by a piece of invisible string, and take small strides extending your legs. Keep feet facing forward and there you have it, supermodel swagger in a few easy steps.
Rolfing
If you think your posture is spoiling your heel technique perhaps it's time to get help from an expert. Rolfing (also known as structural integration and postural release) is a mix of simultaneous massage and exercise to re-educate your body into natural, fluid movement. By massaging your connective tissues while you perform slow, deliberate movements, Rolfing aims to unlock and re-align your muscles encouraging correct, graceful movement in the future. Far more relaxing and effective than balancing a book on your head.