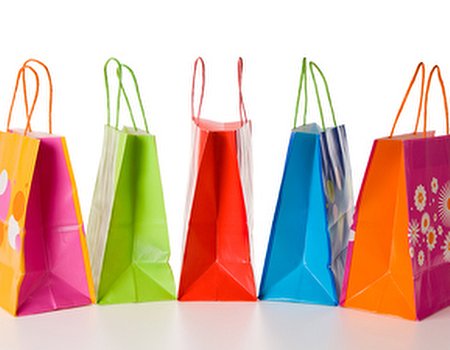 How many of you brave souls have ventured out into the January sales? We tried it last week but, put off by the crowds, queues and lack of anything left in our size, found ourselves scurrying home empty handed. We love a good deal here at Wahanda and would hate to miss out on the biggest sales of the year, so we've put together a little plan to get us in and out as quickly as possible - and with something we actually want.
Don't fret, we're not talking about early morning stake-outs or an elaborate walkie-talkie system. Our plan simply involves a well thought out list of things we'll actually use in the next few months and a steely resolve to ignore anything not on the list - no matter how big a bargain. Fancy avoiding messy sale rails, fitting room queues and spending money on things you'll never wear? Here are three things to be on the lookout for this sale season.
Workout clothes
Yes like most people who have committed to a New Year's resolution, we at Wahanda are planning to get fit in 2013. Before we can start our boot camp routine, however, we need something practical yet stylish in which to do it. Sportswear can be very expensive, but January is a great time to look for discounted items. We love luxury sportswear brand Lounge Lover and think these contrast stirrup leggings might be just what we need to get off the sofa and start running laps. Check out www.loungelover.com for more great reductions.
Perfume sets
Did Father Christmas forget to bring you the perfume you dropped so many hints about? Well January is the perfect time to treat yourself to a new scent, as many perfume gift sets that would have made the perfect present (hint hint) are now reduced. These generous boxes usually come complete with a bottle of fragrance and matching pampering lotion, but - thanks to the festive packaging - post-Christmas they often get reduced to a lower price than the fragrance alone. It's like Christmas all over again. Boots has a great selection, have a sniff at www.boots.com.
Skin care
If ever there was a time to invest in some good skincare, post-party season would be it. Fortunately for anyone whose skin is showing signs of festive indulgence, the post-party season just so happens to correspond with sale season. So, if you fancy a fresh start this New Year, make sure you're on the look out for discounted products and treatments that promise to moisturise and replenish. Celebrity favourite medi-spa Destination Skin are offering you and the A-list a discount on products and treatments this month. So if your New Rear's resolution was to get skin like a Hollywood starlet make it your number one destination this sale season.