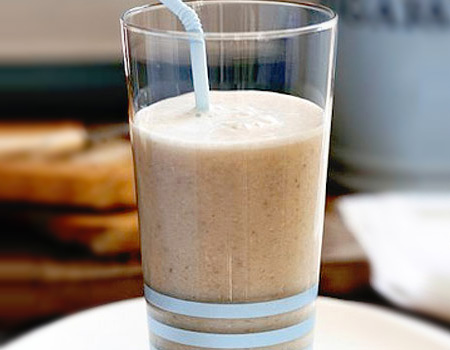 Hands up who's feeling a little miserable this morning. Maybe it's the weather that's getting you down, or maybe it's because today, the third Monday of January, has been proven – yes 'proven', with a formula and everything – to be the most depressing day of the year. We know what you're thinking, but before you pull a sicky and hibernate under your duvet all day, take a look at our top tips to make it through to Tuesday with a smile on your face…
Have a fresh start
Not a morning person? Join the club Actually join the millions who won't feel like getting out of bed today. Make waking up a little easier today with a delicious mood and energy-boosting smoothie. If you're picking one up on your way to work look out for ingredients like bananas (rich in tryptophan which the body converts into serotonin), oats (a low GI food to keep the blood sugar and mood stable) and yoghurt (full of stress-busting vitamin D and calcium). If you have time to make your own try this wake up shake from Waitrose food:
Serves: 2
Ingredients
2 tbsp clear honey
50g porridge oats
2 small bananas, roughly chopped
350ml skimmed milk
Method
Place the honey, oats, chopped bananas and 350ml skimmed milk in a blender or food processor and blend until smooth. Easy.
See more at waitrose.com
Brighten up
To raise awareness for conditions like SAD and depression, Mental Health Research UK is celebrating 'Blooming Monday' and encouraging us all to wear something bright today. Dr Laura Davidson, trustee of the charity, said: "Whilst wearing bright colours will not prevent depression, or SAD, which is caused by a lack of sunlight, plenty of research links mood and colour." She added that the charity is hoping today to "transform the commute to work into a kaleidoscope of colour". To take part simply throw on something bright, and text BLOO22 to 70070 to make a voluntary £2 donation to the charity.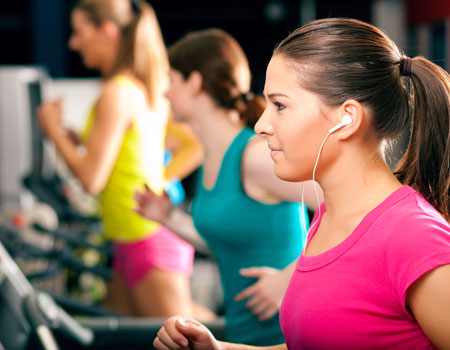 Exercise
It might be the last thing you feel like, but a bit of exercise is one of the easiest ways to boost a low mood. Not only does moving around release feel-good chemicals serotonin and endorphins in the brain, it also decreases stress hormone cortisol. If it's too cold to go for a run, try an indoor class like Zumba, aerobics or, our favourite, Laughing yoga. Also known as Hasya yoga, laughing yoga involves combining yoga breathing techniques with self-triggered bouts of laughter, so no matter how blue you're feeling you can, quite literally, laugh it off.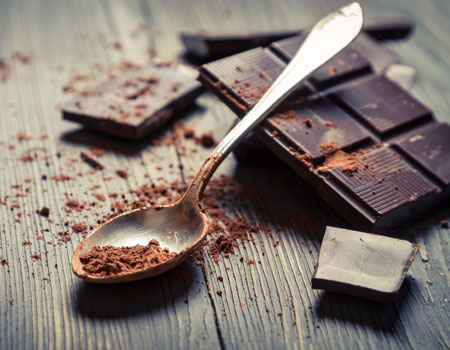 Sensible snacking
While high sugar 'comfort' foods might give you an initial boost, ultimately they'll only make you feel worse. High GI foods like cake and chocolate are digested quickly, causing a sudden surge of glucose into the bloodstream which is followed by a sudden drop leading to fatigue, irritability, and poor concentration. Try snacking on nuts and seeds, which release energy slowly, or if you really can't shake that sweet craving, go for dark chocolate, which is full of anti-oxidants and contains less sugar than milk chocolate.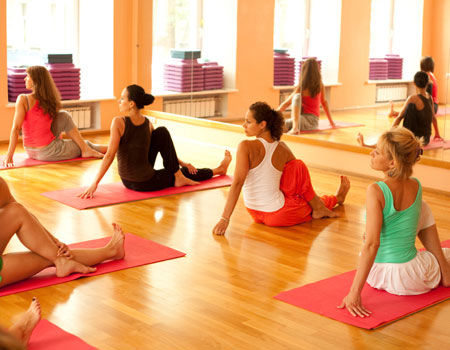 Mindfulness
Mindfulness teaches us to pay attention to the present moment and reduce stress through techniques like meditation, breathing and yoga. The belief behind it is that by becoming more aware of our thoughts and feelings we find it easier to manage them, leading to less stress, better concentration and improved relationships. If things get a little too much today take a few minutes to focus on breathing, or try an app like Headspace, a set of ten-minute meditations to help you switch off and focus on yourself wherever you are.