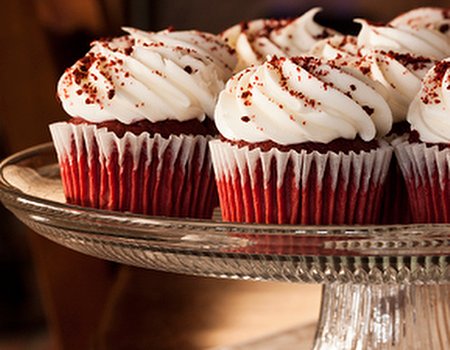 If you've stumbled across this blog post around mid-afternoon, there's a good chance you'll be reading it while snacking on a bag of popcorn, a few chocolate biscuits or - if it's one of those special days - a big, gooey chocolate brownie…
Sorry, where were we? Oh yes, afternoon sweet-cravings. We've all been there; the clock strikes four, lunch feels like hours ago and dinner even further away. Your blood sugar's dipping and you're feeling tired. There's only one thing that can perk you up: sugar. Hold it right there. Sugar might give you an energy boost, but the effects are only temporary and bad for your health, waistline and teeth. Not so sweet now, eh? Take a look at our simple guide to beat the cravings…
Why we crave sugar
There are many reasons we reach for sugary treats and it's not all about the taste. Sugar boosts levels of feel good hormones like endorphins and serotonin, making us feel happy when we eat it. It's also something many of us have learned to see as a reward from childhood, meaning it's our first port of call whenever we're feeling sad, tired or bored. Not a good idea.
When we eat sugar it is quickly turned into glucose, which causes our blood sugar levels to spike and gives us the familiar 'sugar-high'. Unfortunately the body responds to this extra glucose by releasing insulin to bind it and take it to the liver, muscles and fat cells for later use. When too much of the glucose is removed from circulation, it leads to a sudden drop in blood sugar levels leaving us feeling tired, unable to concentrate and craving another, bigger hit.
Why we shouldn't give in (too often):
We all know too much sugar is bad for us, but when a craving hits, some days it's just too much to overcome. Next time you hear the ice cream van remind yourself of some of the negative effects:
Using sugar to boost mood, energy or concentration will not only leave you feeling more tired after crashing, but this blood sugar 'roller-coaster' can, over time, cause us to develop life-changing conditions like diabetes.
Weight gain: Another side-effect of the rollercoaster. When we eat a lot of sugar the body tries to store it rather than use it up, putting it away in fat tissues. Not only does this build fat, the subsequent crash leaves us craving more sugar causing us to eat more and gain weight.
It rots your teeth: Sugar erodes the enamel on your teeth, which can lead to uncomfortable and expensive cavities. Taking care of your teeth with regular brushing and flossing can help prevent this, but the most effective solution is cutting the sugar.
Anxiety: Although it is not a proven cause of anxiety, the effects of too much sugar on the body are similar to the physical symptoms of anxiety (fatigue, nausea, poor concentration) and can be unsettling to those of us prone to it.
Wrinkles: Eating lots of sugar encourages 'glycation' - when sugar in the bloodstream attaches itself to proteins forming harmful molecules. These moelcules damage other proteins and as luck would have it the most vulnerable are skin-firmers collagen and elastin, which become dry and brittle, leading to wrinkles and sagging. Well, we bet that's got your attention.
What's a girl to do?
Next time you're sweet-tooth starts crying out for sugar try one of these:
Practice safe snacks: We know it's hard but next time a craving hits, try satisfying it with a piece of fruit. You'll get the same sweetness with fewer calories and bonus fibre and nutrients.
Don't get hungry: Sometimes when we limit our food intake to lose weight our bodies end up craving sugar to normalise blood sugar levels, causing us to crave the very things we're trying to avoid. Eat regularly and maintain a healthy diet rich in protein and fibre.
Remove temptation: No matter how strong you think your willpower is, if you're limiting your sugar intake, keeping treats in the cupboard will only set you up for failure. Cleanse your kitchen of all its guilty pleasures and replace them with 'safe snacks'.
Give in a little: Trying to cut sugar completely might sound like a good idea, but it can also cause you to fixate on the things you're not allowing yourself, craving them even more. Allow yourself a little sweet indulgence every now and then, but stick to small portions.
Walk away: When cravings strike, a short walk will not only get you away from any temptation, but a little fresh air will wake you up and the exercise will release those lovely mood-boosting endorphins. Take ten minutes time out, then go back to what you were doing a new woman. Take that cravings.