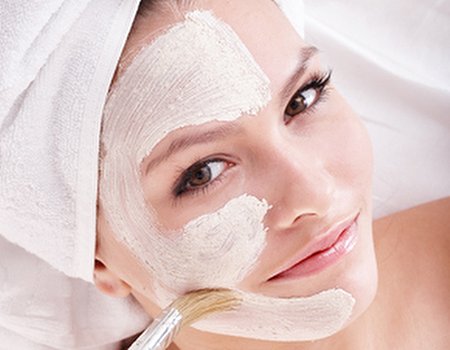 Experts say that for fresh, flawless skin we should aim to go for a facial every four to six weeks. Unfortunately for many of us with work, family and other grooming commitments, it isn't always possible to schedule the indulgent hour-long treatment our skin is calling out for. One option for busy bees is a 'quick facial' that can be squeezed into a lunch break, but, as we all know, you can't expect the same luxury treatment from a quickie... oh don't be so rude.
That's why, when we do fit in a facial, it's important we make the most of it. There are many things you can do to make sure you reap the benefits of a facial treatment, long or short. Here at Wahanda we've donned our thinking caps and avocado face masks and put together a few dos and don'ts. Time for some facial awareness…
Know what you want…
…and tell your therapist. One of the most important things you can do before going for a facial is to think about what you hope to get from the treatment. What is your skin type? Do you have any problem areas that you would like your therapist to tackle or advise you on? Have this information ready and let your therapist know at the start of the treatment so he or she can adjust it accordingly.
Don't be afraid to speak up
We all have different skin and different products have different effects on us so, if something doesn't feel quite right let your therapist know and he or she can adjust the treatment, take action against potential reactions or simply reassure you that what you're feeling is normal. Don't worry about asking questions throughout your treatment. Asking what a therapist is doing and why is a great way to learn about looking after your skin and maintaining the effects of the facial, as well as knowing what to ask for next time.
How to prepare
Before going for a facial it is important to continue your normal everyday skincare routine so that your therapist can see what your skin looks like on a daily basis and make sure you get the best treatment for you. However, if exfoliating is part of your regular routine try to avoid it on the days leading up to your treatment. Most facials will include exfoliation to get rid of any dead skin, so if you have done this recently your skin might end up feeling a little raw.
Water
Drinking plenty of water (two litres a day) is one of the most effective ways to give your skin a boost – particularly if you are hoping to maintain that post-facial glow. Just be careful not to spill. While water might be good for post-facial skin internally, externally it's bad news. Hot showers, face-washing and swimming too soon after a facial will wash away the good things that have been left on the surface of your skin and dry it out. Try to avoid washing your face for 24 hours after a treatment.
Be nice to your skin
Most of us would probably say that we're already nice to our skin – especially if we've just treated it to a facial – but we forget that everyday habits can be harmful. To avoid undoing any of that good work try not to apply makeup for 24 hours after a treatment, or keep it as light as you can – you wouldn't want to cover up that glow anyway. Avoid waxing and threading for a day or so and resist the temptation to pick or squeeze any post-facial pimples that might appear. This is a sign that your skin is trying to rid itself of impurities, if you start messing with them they'll only stick around longer.
See more 30-minute treatments on our Quick Fix Summer Treatments page.