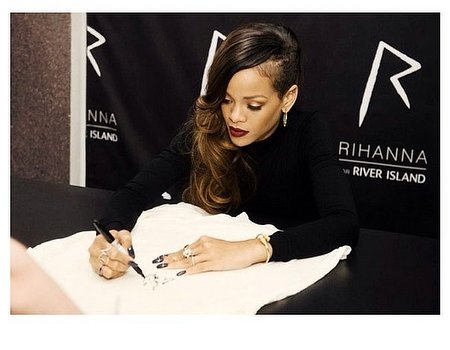 Image: instagram.com/rihanna
The Undercut, a unisex haircut where the top section of hair is kept long and the side or underneath is shaved, has experienced something of a revival in recent years thanks to fashion-forward East Londoners and celebrities including Rihanna, Kelly Osborne, Chloe Sevigny, Yasmin Le Bon, Ellie Goulding and (most recently) Kylie Jenner.
Once a punky statement, reserved for the likes of David Bowie, the edgy cut has gone mainstream (it sort of takes the edge off when the Kardashians start doing something), which got us thinking here at Wahanda Towers, would we do it?
Other than the initial fear factor associated with going for an extreme chop, our main reservations are to do with regrowth. How does one grow out a style that is part mermaid waves and part buzzcut? Only able to conjure up images of a sort of half bob 12 months down the line, we decided that it's probably safer to fake it.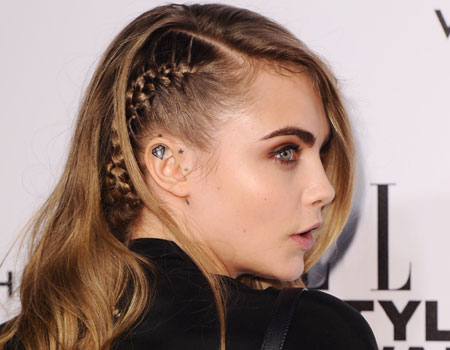 Image: David FIsher/REX
Given that even the far-more-daring-than-us Cara Delevinge faked hers with a sort of 'under-braid' at the Elle Style Awards earlier this year, we think a similar do is probably 'edgy' enough for most of us. Here's how to get the look:
Begin by creating a very deep side parting, and clipping back the hair on the top section.
Apply mousse to the bottom section and separate into three equal sections at the temple.
Begin tightly French plaiting the section until you reach the top of your ear.
Now continue with a normal plait and secure with a thin (preferably invisible) band.
Take the plait in your hand and wrap along the nape of your neck, securing with a Kirby grip under the main body of your hair.
Add some volume to your remaining mane by spraying dry shampoo at the roots and tousling with your fingers and rock on!