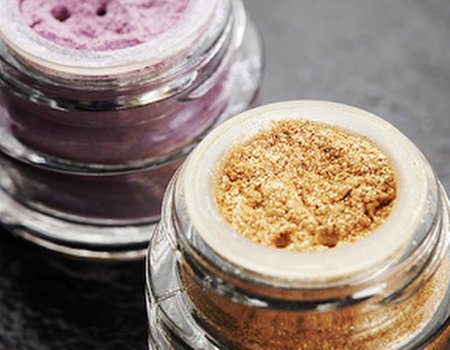 Here at Wahanda we're big fans of hair, makeup and generally making ourselves look pretty. It's hardly surprising then that we're also fans of party season and all the excuses it gives us to dress up to the nines. Some evenings, however, even we struggle to get into the party spirit. No matter how perfect the dress or shiny our hair we can't ignore the fact that it's cold and windy outside and a night on the sofa would surely be a more sensible idea.
On these nights it'll take more than a smoky eye or red lip to make us feel party ready, and since we don't have a Fairy God Mother on hand for a last minute make-over we've taken it upon ourselves to find an easy, at home solution. Don't worry, we're not talking about the stuff we used to play 'fairy princesses' with. Grown up glitter is different. It's subtle, glamorous and the chicest, easiest way to add a little sparkle to your party look. Simply follow our guide, and try not to overdo it....
Eyes
Whether you go for all-out disco ball coverage or more of a sultry sprinkling, wearing glitter on your eyes is guaranteed to get you noticed at a party. While celebrities like Rihanna and Lady Gaga have adopted an 'anything goes' approach to glitter, most of us opt for a less-is-more look. Fortunately for us all, there are more glittery eye-shadows and eye-liners around than ever before meaning that experimenting with your look has never been so fun. We love Stila Glitter Eyeliner in Kitten for easy application and smouldering sparkle when worn under lower lashes. Or for high impact eyes, Barry M's Dazzle Dust range has a rainbow of different shades in gorgeous sparkly powders. These little pots can get messy but the results are well worth it. Hold a folded tissue or cotton pad under your eye while applying to prevent the tiny sparkles going all over your face – even Lady Gaga knows when enough's enough.
Face
If a pair of sparkling peepers just isn't eye-catching enough for you it's time to channel your inner dancing queen and think about where else you can wear glitter. On really special occasions here at Wahanda, we like to use it in place of a highlighter. For a subtle effect try using a light covering of glitter powder (Dazzle Dust works great as well as face glitter from an arts and crafts store) in a pink or gold shade along your cheek and brow bones. For a more dramatic effect go for more obvious glitter like Louise Gray for Topshop Glitter Pots in Peacock. Apply Vaseline or a gentle lip balm to the outer corner of your eye and along the top of the cheek bone. Dip your finger in the glitter pot and dab onto the balm. Keep it to one side of your face for a more up to date look. Come on now: "you can dance, you can jive…"
Nails
When it comes to trying out a new makeup look, we live by two rules here at Wahanda. Number one is to keep things simple. Number two is if in doubt try it on your nails first. When you're holding a cocktail people are bound to notice your nails, so a sparkly manicure or coat of glitter nail polish is a great way to nod to this season's glitzy trend without attracting too much attention. Sloane Square 3D Glitter Polish from Nails Inc is our party polish of choice this season. This charcoal shade is sultry, sophisticated and super sparkly. Or if you're a bit of a dab hand at nail art, get truly twinkling talons by painting nails with a clear polish before dipping them in a pot of glitter. Leave to dry for about 15 minutes then finish with a top coat like Sally Hansen Acrylic No Chip to seal. And there you have it, grown up party glitter nailed.