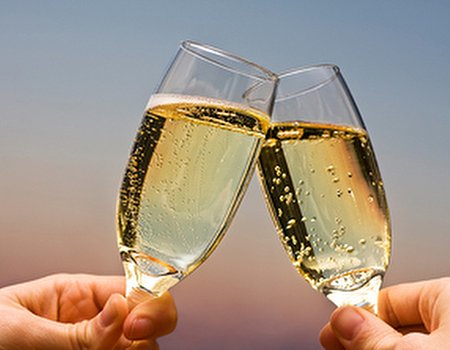 So, it's finally happened. Prince Charming has tracked you down, the slipper fits and he's only gone and asked you out. But hang on a minute, what are you going to wear? What if you've got nothing to talk about? What if it rains, your hair goes frizzy, your makeup runs and after all these years waiting, he decides he's just not that into you?
Let's face it, dating can be stressful. Wanting to impress someone can make us focus on the things we don't like about ourselves and – if you're anything like us – when date night comes you might find yourself doubting your appearance, wardrobe, and social skills. But dating should be fun and you can't let a few last minute nerves get in the way. Take a look at our top products and treatments to calm pre-date jitters and repeat after us: "I shall go to the ball."
Treatments
Did you know 1 in 6 people in the UK suffer from some kind of anxiety? No wonder such a large part of the health and beauty industry is devoted to relaxation. These days there are hundreds of weird and wonderful treatments designed to soothe the mind, body and soul.
Choose from the likes of acupuncture which uses very fine needles to encourage a healthy flow of your Qi (chi) around the body, removing blockages and releasing trapped energies. Or if needles aren't your thing, what could be more relaxing than a good old-fashioned massage? Cinderella probably did without but hey, this is the modern world.
Supplements
It seems the whole world and his wife - and especially our gran - has a different go-to supplement when it comes to relieving nerves or stress. With a whole wilderness of flowers out there, there are a lot to choose from and it can all get a bit confusing - bad news for stressful types. We've narrowed it down to a couple that have been scientifically proven to have an effect on stress levels.
Passion Flower, originally used by the Aztecs as a sedative, is now used as a herbal remedy for anxiety, insomnia and restlessness. It works by increasing something called gamma-aminobutyric acid, resulting in a nice relaxed sensation. But, if you've got those pre-date butterflies, there's nothing like a cup of - gran's favourite - chamomile tea to soothe a fluttery tummy as well as calming anxiety and aiding sleep.
The long-run
If nerves are something you've suffered for a long time and you're ready to get rid of them once and for all, try something a bit more long-term like yoga or meditation. Not only does yoga do wonders for the body, it's great for the mind and soul too. Learn about relaxation, finding your centre and breathing exercises that can really help when you begin to feel those nerves creeping in.
If you think your case might be more severe and you feel nerves are really holding you back in life you might want to think about a treatment like hypnotherapy which aims to tap into your deeper levels and work on things like phobias and bad habits. Or perhaps counselling to understand where these nerves come from and stop them getting the better of you - that way you can start living life to the full.