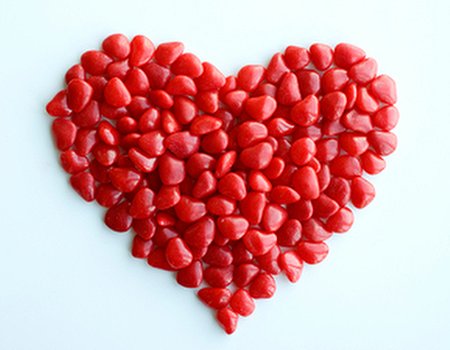 Every year on the 7th April the World Health Organization (WHO) celebrates World Health Day by raising awareness of an area of public health concern. This year it's high blood pressure. It might not sound like the liveliest celebration you've ever been invited to, but with high blood pressure affecting an estimated one in three adults aged 25 and over across the world it really is important we all join in.
Also known as hypertension, high blood pressure increases the risk of heart attacks, strokes and kidney failure - scary stuff. Caused by a variety or everyday factors it can affect any of us, fortunately it is both preventable and treatable, and that's what WHO is trying to tell us about. Here at Wahanda we like to help out a good cause when we see one so we thought we'd do a little promoting of our own and put together a list of simple ways to avoid raised blood pressure…
Diet
As with most conditions affecting the heart, a healthy diet plays a huge part in avoiding high blood pressure. Don't worry, 'healthy' doesn't have to mean green leaves and rice cakes. Just making a few sensible choices and cutting back on some of the naughty stuff can have a drastic effect on blood pressure. The key three to remember are all things we're sure you've heard before:
Reduce your salt intake to less than 5g per day (that's roughly a teaspoon)
Get your five a day (two fruit and three veg is ideal)
Reduce your fat intake. That's right it's time to get rid of the easter leftovers - and not by eating them
Drink
When food is an issue, drink is sure to follow. When it comes to blood pressure it's all about alcohol – or avoiding it rather. That's right, if you think your blood pressure levels are higher than they should be it's time to lay off the sauce a little. Regularly drinking more than the NHS recommended daily allowance (that's two to three units for women) will raise your blood pressure over time. Try limiting your intake to no more than one drink a day – and that doesn't mean a triple.
Exercise
Good for the mind, body and circulatory system, a little exercise goes a long way in the fight against high blood pressure. Although extra physical activity might increase blood pressure for a short time once you've cooled down it should soon return to normal and improve as you get fitter. Another bonus of moving more is weight loss, which also contributes to lowering blood pressure (losing 5 kg can reduce systolic blood pressure by 2 to 10 points) so it's win win really. If you have concerns or particularly high blood pressure it's best to ask your GP for advice before beginning a new regime, but for most people 30 minutes of gentle exercise a day can make a big difference to your blood pressure and waistline.
Smoking
It probably won't come as a huge surprise to learn that when it comes to healthy living smoking is a big no-no. Smoking (like high blood pressure itself) causes the arteries to narrow, forcing the heart to work harder than it should and putting you at a higher risk of heart attacks and strokes. Although smoking does not directly cause hypertension, the two combined have a hugely damaging effect on the old ticker (not to mention the lungs). If you've tried cold turkey, nicotine patches and nail-biting and none of them work for you it might be time to try something a little different. Hypnotherapy, for example, has worked wonders for many. Look into my eyes....you're under.
Stress
Whether it's deadlines, running after toddlers or going to make a brew and finding someone's used the last teabag, daily life is full of stress which is bad news for blood pressure. Although stress doesn't directly cause long term hypertension, stressful situations can increase blood pressure temporarily and lead to unhealthy behaviours like smoking, overeating and anything else listed above. There are lots of healthier options for relieving stress including exercise (especially practises like yoga and pilates) social interaction and meditation. If there isn't enough time in your day to incorporate new practices don't worry, me-time need only take up ten minutes of your time with online relaxation programmes like Headspace. Now close your eyes and repeat after us: "Ommmmmmm".