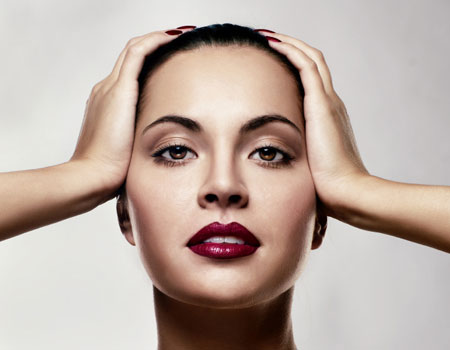 Last Christmas, we gave in to long lunches, post-work drinks and mid-week parties. The very next day... we felt the effects. This year, to save us from 'feeling a little peaky' the morning after our Christmas party, we're indulging with care. We love a mulled wine as much as anyone, but we hate the way it can affect us the next day - especially when it's a Friday. Not to let a festive tipple ruin our chances of winning employee of the year, we've come up with a few guidelines for tonight's office party…
Rule #1 – line your stomach
Mum was right, eating dinner before a night out does line your stomach, leaving something to absorb the alcohol that will otherwise go into your bloodstream. It also helps reduce the amount of acetaldehyde (the chemical alcohol is converted to in the body and number one cause of hangovers) in your system. Eat stodgy foods that take longer to digest like bread or pasta. Dairy products also help by coating the lining of the stomach and slowing absorption, so a yogurt or glass of milk is a good way to round off a sensible meal. Pina Coladas don't count.
Rule #2 – avoid bubbles
When Christmas arrives it usually brings with it a few glasses of celebratory Champagne. Unfortunately, if you're hoping to avoid a hangover it's best to avoid the bubbly stuff. Studies comparing fizzy and still wine have shown that carbon dioxide bubbles in alcoholic drinks speed up the delivery of alcohol to the system making you feel the effects much quicker - that's not supposed to be an incentive. To avoid a sore head in the morning, stick to still wine (and not too much of it) and mix spirits with non-fizzy mixers.
Rule #3 – beware congeners
You might not recognise the name, but chances are you're already familiar with these substances. Produced when alcohol ferments (including acetone, acetaldehyde and other high alcohols) are responsible for most of the taste of alcohol and a lot of the symptoms of your hangover. Most commonly found in dark drinks like rum and brandy, if you want to avoid congeners stick to clear spirits like vodka and above all, do not mix.
Rule #4 – stay hydrated
When we're feeling hung-over, water is our best friend, and when we're drinking it's an even better one. Staying hydrated while you're out is the best way to avoid hangover symptoms like headaches and nausea the following day. Drinking a glass of water alongside your alcoholic drink, or alternating alcoholic and soft drinks will also help control how much alcohol you're consuming, and how quickly you're consuming it and how likely you are to be 'the drunk one'.
Rule #5 – try milk thistle   Milk thistle is a herbal medicine thought to boost liver function. Consumed after a big night, many believe it helps the body process alcohol faster, reducing the length and severity of a hangover. Give your liver a helping hand and pop some milk thistle supplements in your desk drawer this party season. If you want to prevent a hangover altogether stir 50ml of liquid milk thistle into that all important bedtime glass of water then throughout the following day. Much more office friendly than hair of the dog.
Merry Christmas everyone, please celebrate sensibly!