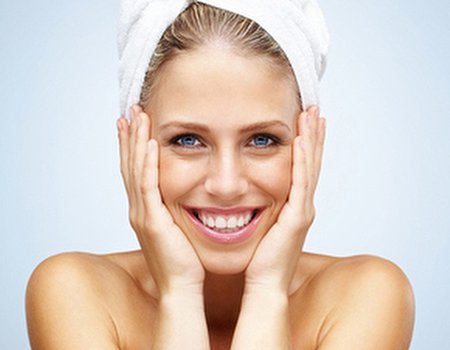 They say if you want something done right you'd better do it yourself, but when it comes to matters of health and beauty (particularly DIY haircuts, dye jobs and eyebrow shaping) this isn't always the case – we've got a few dodgy photos to prove it. Having said that, there are a few homemade remedies to supplement your beauty regime that beauty fanatics have sworn by for decades. While eating your crusts won't really curl you hair – sorry to disappoint – there are a few things in your kitchen that can work wonders to revive, soften or de-grease your 'do. Inspired by the abundance of fresh fruit and veg around at the moment, we've been gathering, blending, testing and, ahem, tasting ingredients to create simple but effective hair-masks for all types. Grab your apron and let's go...
Dry, distressed hair
What? If your dry hair is crying out for a big drink of water try quenching its thirst with a nourishing smoothie. You've probably got a few of the key ingredients in your fridge already. Avocado, honey, olive oil, eggs and even mayonnaise are all great for dry hair.
Why? Avocados are rich in nutrients, natural oils, and protein – all of which are vital for keeping hair healthy and shiny - while honey works to moisturise, cleanse and condition it. Protein-rich eggs are great for strengthening follicles and olive oil has been used since ancient times to tame and nourish hair. Put them together and you've nearly got mayonnaise, a ready mixed way to boost shine and hydration. Yes really.
How:Spoon out the contents of one avocado and mash together with a tablespoon of honey. Using your hands massage the mask into your hair like shampoo then leave it on for 20 minutes before rinsing. For an extra nourishing boost add one tablespoon of olive oil (or coconut oil if you can find it) or, for a more extreme treatment, mix three tablespoons of extra virgin olive oil with two eggs and leave on for 20 minutes.
Oily locks
What? If you've got oily hair that becomes greasy quickly look to your kitchen cupboard for the solution as cider vinegar and baking soda can work wonders. Throw in some strawberries and lemon juice for a deep and fragrant cleanse.
Why? Drying ingredients like vinegar, baking soda and lemon are great for absorbing and removing grease and product build up. Lemons are an astringent which, when applied to the scalp, work to close pores and reduce oil production.
How: Mix 60 ml cider vinegar with the zest of one lemon to form a thick paste. Massage the mixture into your hair, particularly the roots, and leave on for 10 to 15 minutes before rinsing. If this sounds a bit harsh for your hair, muddle in a few strawberries (three to five) before applying. Strawberries are not only good for regulating hair's oil production, but they are bursting with vitamin C which helps build collagen in follicles strengthening hair.
Combination tresses
What? As anyone with combination hair or skin will know, finding the right products for a dry/oily combination is an arduous task. Make your own using a mixture of the aforementioned ingredients.
Why? Combination hair tends to be oily at the roots and frazzled at the tips (thank you curling tongs) so you need a mask that isn't overly nourishing or drying.
How: It might sound like a less-than-appetising sandwich filling, but blending together mayonnaise and strawberries is a great compromise for combination hair. Strawberries are gentler than acidic ingredients like vinegar or lemon, but equally effective for regulating oil production, while mayonnaise (although heavy in oil and eggs) has enough vinegar in to not be overly moisturising. Mash three to five strawberries (depending on their size and the thickness of your hair) with two tablespoons of mayonnaise. Apply and leave on for 20 minutes then wash hair as normal.