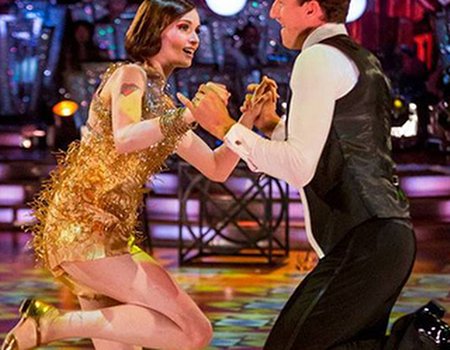 If your plans for this weekend involve sitting on the sofa, watching Strictly and saying 'I could do that', we're challenging you to put your money where your Paso Doble is. In other words, prove it. Apart from the odd straight ten score and impressive fleckle (Google it, we did), one of the most impressive things about this dance show every year is how toned and fit the competitors become. As we embark on our annual 'get fit before party season' plan, it has dawned on us that this dancing malarkey could help us burn a few calories this winter and we might even have some fun doing it. Here are our top three dance classes to help shimmy off those pounds…
Ballroom
Burns approx. 385 calories per hour
If you're looking for a fun way to get fit, a ballroom dancing class might be just the ticket. Covering everything from the waltz to the samba, ballroom dancing is incredibly varied and great fun for all abilities. With lots of movement, different speeds and changes of direction there's a lot of cardio involved, which is great for fat burning. It is also a 'weight-bearing' activity, meaning it works nearly all the muscles of the body, sharpens balance and coordination and even exercises the brain – those routines won't learn themselves.
Latin
Burns approx. 405 calories per hour
For the more passionate among you, Latin dance classes provide a healthy, calorie burning outlet for your – ahem – spirit. Latin dancing covers a range of dances including the rumba, the tango, the salsa, the cha cha cha and of course the Paso Doble. The intensity of all of these dances varies depending on region but all make for a good full body workout, burning more calories per hour than other ballroom dances. A few sessions of Latin dancing will tone muscles in both the upper and lower body as well as strengthening core muscles in the lower back and abdomen. Six-pack here we come.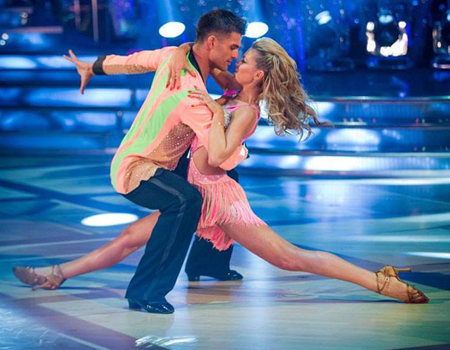 Image from BBC Strictly Come Dancing, Facebook
Tap
Burns 200 - 700 calories per hour (depending on pace)
OK, it's not as sexy as the tango, but a bit of tap is one of the best ways to dance off a couple of pounds. Tap dancing is all about being fast and precise and so is a great cardiovascular workout. The amount of practise needed to perfect certain steps will have you exercising for hours at a time without even realising it. It isn't for everyone, but tap is a lot of fun for anyone willing to give it a try. And if you don't manage to convince your friends to come along, it doesn't matter because it's one of the few classes that doesn't require a partner – which is also handy just in case you don't turn out to be the next Darcy Bussell.